Bieber Under Investigation for Alleged Assault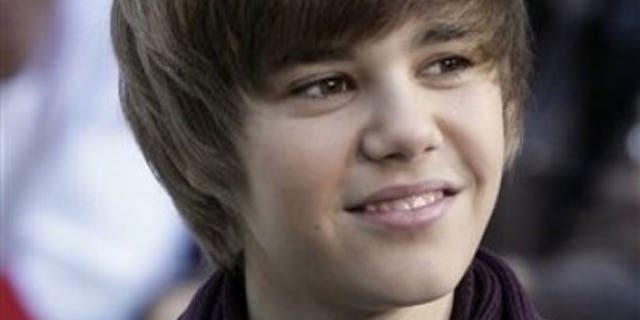 Pop singer Justin Bieber is accused of injuring a 12-year-old fan who surrounded the star during a game of laser tag in Canada, TMZ reported Sunday.
Police in British Columbia are reportedly investigating the claim that the 16-year-old star pushed the boy while he was trying to escape a gang of kids that had cornered him.
"The 12-year-old kid was surrounding Justin in the corner with his other little friends and shooting him during the game with their laser guns," an employee at the laser tag facility told a local blog ZackTaylor.ca.
"Justin...was just trying to get away from getting shot at and accidentally hit the kid while running away. The kid's sister said he started crying...but when we saw the boy there was no marks or anything. Justin stuck around after in the lobby explaining what happened, when the kids parents decided to call the police," the statement added.
Bieber has, in the past, encountered security issues caused by over exuberant fans -- known as "Beliebers' -- that have led police to cancel some of his performances.
In response to the cancellations, Bieber tweeted in April, "This morning...the police canceled the show for safety reasons. I'm very happy about the welcome and the love from around the world, but I want everyone to still remember my fans' safety comes first. At the end of the day I want you all to enjoy the music."