Beyoncé Pulled Off Stage By Overzealous Fan During Brazilian Concert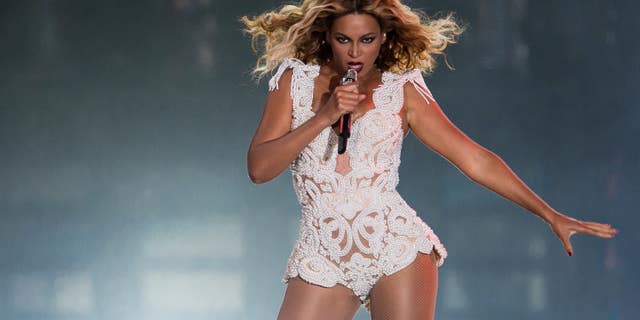 Superstar singer Beyoncé had an up close and personal experience with fans during her Sao Paolo concert this weekend when she was pulled off the stage by a fan.
While performing her hit "Irreplaceable" at the Morumbi Stadium in the Brazilian city on Sunday, the 32-year-old singer was happily singing around the stage when she stopped to shake hands with fans that were right at her feet at the end of the walkway.
A shirtless man took the opportunity to pull her off the stage, but security personnel quickly held her and helped her back up. Being the professional that she is, Beyoncé finished the song.
In a video of the incident posted on YouTube, the singer can be heard telling security: "It's OK. It's all right. You just got excited. It's all right."
After the song, Beyoncé went over to the man that pulled her and shook his hand: "What's your name? Nice to meet you. Thank you, I love you, too."
It's not the first scary moment for Beyoncé on the "Mrs. Carter Show" world tour. In Montreal in July, the former Destiny's Child singer kept singing after she got her hair caught in a stage fan. And in Copenhagen in May, also while performing "Irreplaceable," a fan reached out and smacked the singer on her backside.
Mrs. Carter Show world tour continues to Brasilia on Tuesday, followed by stops in Venezuela, Colombia and Mexico.
Follow us on twitter.com/foxnewslatino
Like us at facebook.com/foxnewslatino