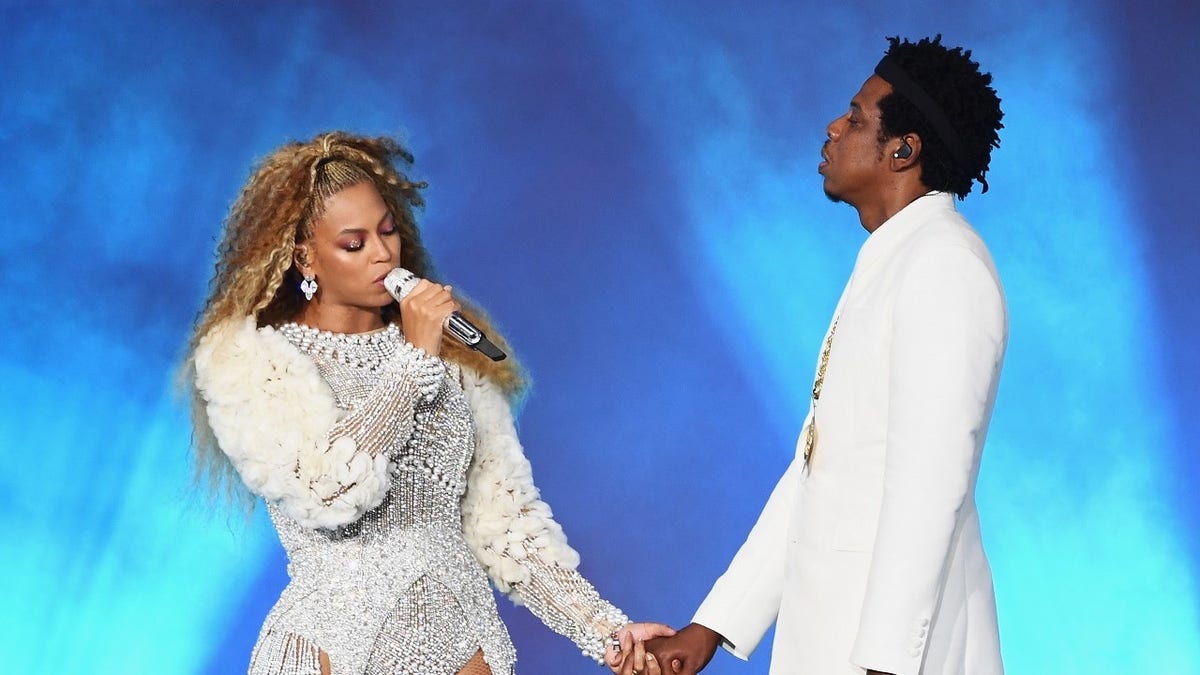 A fan was charged after he ran onstage and chased after Beyonce and Jay-Z during the music duo's "On The Run II" tour stop in Atlanta, police said Sunday.
Anthony Charles Thomas Maxwell, 26, was charged with simple battery after inciting chaos at the end of the couple's concert Saturday night at Mercedes-Benz Stadium, Atlanta Police officer Lisa Bender said. Videos from concertgoers showed Maxwell jumping onstage as Beyonce and Jay-Z were walking off. The backup dancers appeared confused until the man started running toward the back of the stage.
Bender said Maxwell managed to make contact with Jay-Z, but he was quickly stopped by security people and backup dancers with the rapper.
Warning: Videos may contain explicit language.
Maxwell wasn't as lucky with Atlanta police, who initially issued a citation against Maxwell for disorderly conduct before releasing him. Bender said the additional charge was later added on.
Maxwell was treated for minor injuries. No one else was injured.
Beyonce and Jay-Z's publicist, Yvette Noel-Schure, confirmed on Instagram the couple were "fine." Beyonce and Jay-Z performed at the same venue Sunday night before heading to Orlando, Fla., for their next tour stop.
The Associated Press contributed to this report.