Betsy Brandt: I 'requested' nude scene on 'Masters of Sex'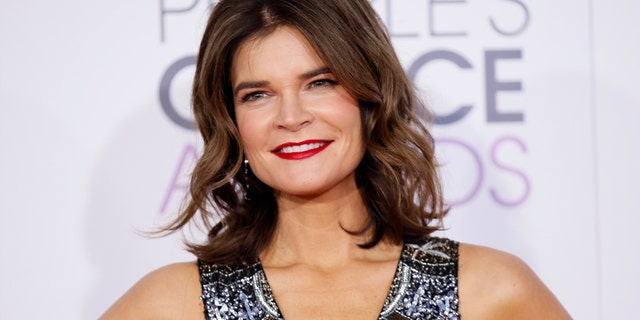 NEWYou can now listen to Fox News articles!
LOS ANGELES – Betsy Brandt, star of CBS' "Life in Pieces," caught up with FOX411 at the People's Choice Awards and dished about her experience on Showtime's "Masters of Sex." Brandt revealed she requested to go nude on the racy show.

"It's funny you look at that character, and I wanted her to have a moment where she felt safe enough with someone because she hadn't had that," she said. "[Writer/producer] Michelle Ashford always said my character was going to have a happy ending… but she was going to go through hell to get there. They asked me about the nudity, and I requested this."

Brandt remains proud of her time on the series.

"I loved the way they did it, and I'm so proud of that show, and being on the show, and working on the show."

She also revealed what an honor it was to be nominated by the fans for favorite new TV comedy.

"It was such an honor that 'Life in Pieces' was nominated for a People's Choice Award in its first year. It hadn't even been on the air that long," she gushed. "It means a lot to us and it's a privilege."

While her show did not win, she and co-star Colin Hanks presented the award for favorite network TV comedy, and "The Big Bang Theory" won. Jane Lynch, star of "Angel from Hell" on CBS, hosted the award show at the Microsoft Theater in LA.