Ben Affleck is in treatment for the sake of his kids and ex Jennifer Garner, says brother Casey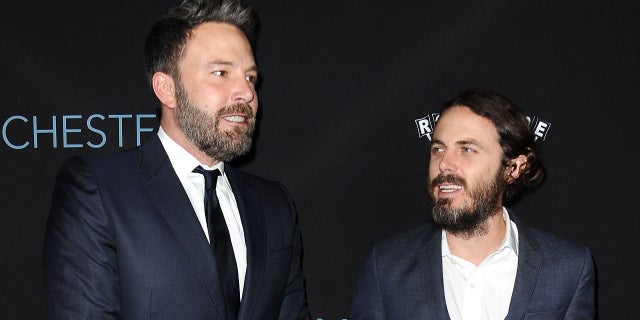 As Ben Affleck continues his road to recovery, his brother is giving updates on his progress as well as what's driving the "Justice League" star to get clean.
Speaking to ET Online, Casey Affleck, 43, opened up about what his brother is going through, noting that his family is what ultimately drove him to get clean.

"Alcoholism has a huge impact on not just the person, but also their family. So, I think for his kids' sake and for their mom, and for himself, he's trying to do the work and get it together," Casey said.
The "Old Man and the Gun" star went on to explain that struggles with alcohol and addiction run in the Affleck family and that he's been where his brother is right now.
"Ben is an addict and an alcoholic. Most of my grandparents are alcoholics. My father is an alcoholic, as bad as you can be, and he's been sober for about 30 years. I've been sober for about six years," Casey said. "Ben is trying to put it together, and it can be a very hard thing to do. He has the kind of resources and time, luckily, to take the time and go to a good facility."
As previously reported, Affleck checked himself into rehab after what appeared to be an intervention from ex-wife, and mother of his three children, Jennifer Garner staged an impromptu intervention. He has since left the rehab facility's inpatient program but is reportedly still continuing his treatment.
Garner and Affleck split in 2015 after 10 years of marriage and share three children. The "Justice League" actor reportedly moved on with the family's then 28-year-old nanny, Christine Ouzounian. Soon after, Affleck began dating "Saturday Night Live" producer Lindsay Shookus. However, it was recently revealed that they broke up, which reports say took a toll on the actor's sobriety.
Affleck is now reportedly dating 22-year-old Playboy model Shauna Sexton.