Bella Thorne says she was molested: 'The world can be a sick place'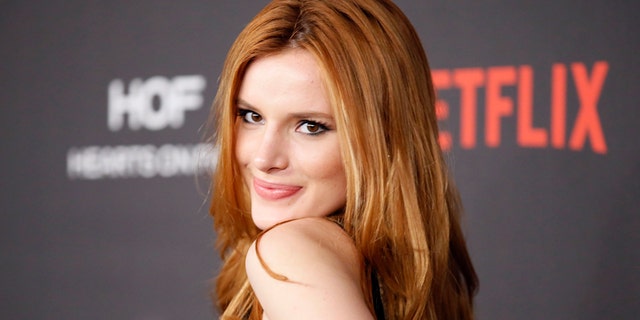 NEWYou can now listen to Fox News articles!
Actress Bella Thorne made a shocking revelation to her fans on social media.
The former Disney star revealed on Twitter on Friday that she was molested.
A cyber-troll wrote the actress, "What did Disney do to this girl?! I think she was molested?"
The 20 year old candidly responded, "Yeah I was. So it wasn't Disney."
The startling revelation stunned fans.
One user said, "The comments on here disgust me. Bella you're a beautiful human, you are deserving of all the love and happiness in the world. Keep being yourself, you're doing great, you're great! Stay strong❤️."
Another penned their support, "Im so sorry for hearing that:( never forget that i always support you."
The tweet has been shared nearly 3,000 times.
Thorne followed up with another Twitter post writing, "The world can be a sick place sometimes :/"
She did not identify when the alleged molestation happened or name the accused molestor.