Beatles' sons consider forming new band: Most talented next-generation celebrity musician?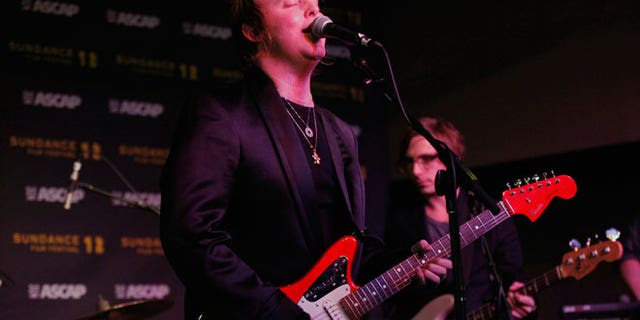 NEWYou can now listen to Fox News articles!
Talk about big music news: Paul McCartney's son James says he would consider forming The Beatles -- The Next Generation with Sean Lennon, Dhani Harrison and Zak Starkey (Ringo Starr's son).
"I don't think it's something that Zak wants to do," he told the BBC. "Maybe Jason [another of Starr's sons and also drummer] would want to do it. I'd be up for it. Sean seemed to be into it, Dhani seemed to be into it. I'd be happy to do it."
SODAHEAD SLIDESHOW: See the most talented next-generation celebrity musicians.
Asked, "Do you think it could happen?" James responded: "Yeah, hopefully, naturally. I don't know, you'd have to wait and see. The will of God, nature's support, I guess. So yeah, maybe."
Naturally, James' quotes nearly broke the Internet, forcing him to clarify his comments on his Facebook page:
"Hi Everyone...well, looks like quite some attention being given to my BBC interview! Honestly, I was just thinking out loud about playing with Beatles family friends, nothing more. My band's going to be on tour in the UK and US for most of this year, and the shows are going great! I'm so grateful…Lots of love to you all…!"
PHOTOS: See the latest celebrity pictures to hit the Internet.
From James McCartney to Norah Jones, let us know: Who is the most talented next-generation celebrity musician?