'Baywatch' actress Kelly Rohrbach recalls struggle to fit into iconic swimsuit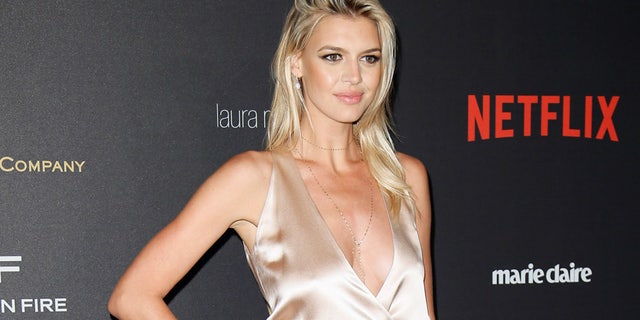 It's not easy taking over Pamela Anderson's most famous role as CJ Parker in the upcoming film adaptation of the hit '90s series "Baywatch" — just ask Kelly Rohrbach.
The 27-year-old model told The Daily Star that slipping into the iconic red swimsuit was a challenge.
"You won't believe how many fittings it took to get the swimsuit right," said Rohrbach to the UK-based publication.
12 SIZZLING PHOTOS OF KELLY ROHRBACH
"It was re-tailored like 10 times to make my legs look as long as they can and my bum look as good as possible, but I am really happy with the end result."
"The red Baywatch swimsuit is iconic," she added. "When I had my first fitting I guess it felt a bit like Superman putting on his cape for the first time."
Rohrbach also said that she and her co-stars, including Zac Efron and Dwayne Johnson, made sure to hit the gym as much as possible to get their beach bodies camera-ready for the film.
FOLLOW US ON FACEBOOK FOR MORE ENTERTAINMENT NEWS
"Everybody worked out hard to get their beach bodies — the guys and the girls," she explained. "I love to eat, so I worked out really hard. I was running at least five times a week, plus I was doing a lot of weights and boxing classes. The great thing was that because I was doing such high-intensity workouts I got to eat steak every night during filming!"
The movie reboot is scheduled to be released in May and will feature original star David Hasselhoff.