Barbra Streisand To Jen Aniston: Your Nose Is Too Smooth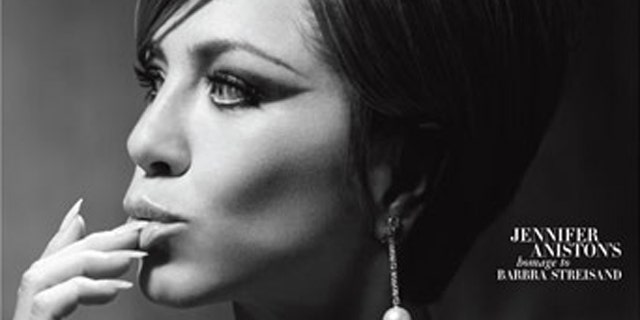 Jennifer Aniston turned a lot of heads this week following the release of her ultra sophisticated spread in Harper's Bazaar, in which she emulated Barbra Striesand.
While the music veteran was certainly impressed with Aniston's shoot - she did have one minor gripe.
SLIDESHOW: More pics of Jen as Babs.
" I was very flattered that Jennifer Aniston chose to interpret my style with the photos in Harper's Bazaar. She's a delightful person, and I think she did a wonderful job," Streisand wrote on her official website. "If only she had a bump on her nose."
Aniston told the magazine that she has idolized the classic stage and screen starlet since childhood.
"Barbra inspires me because there isn't anything she hasn't done that she wanted to do, especially as a female in the time when her generation was prime," Aniston said. "She's a true renaissance woman."