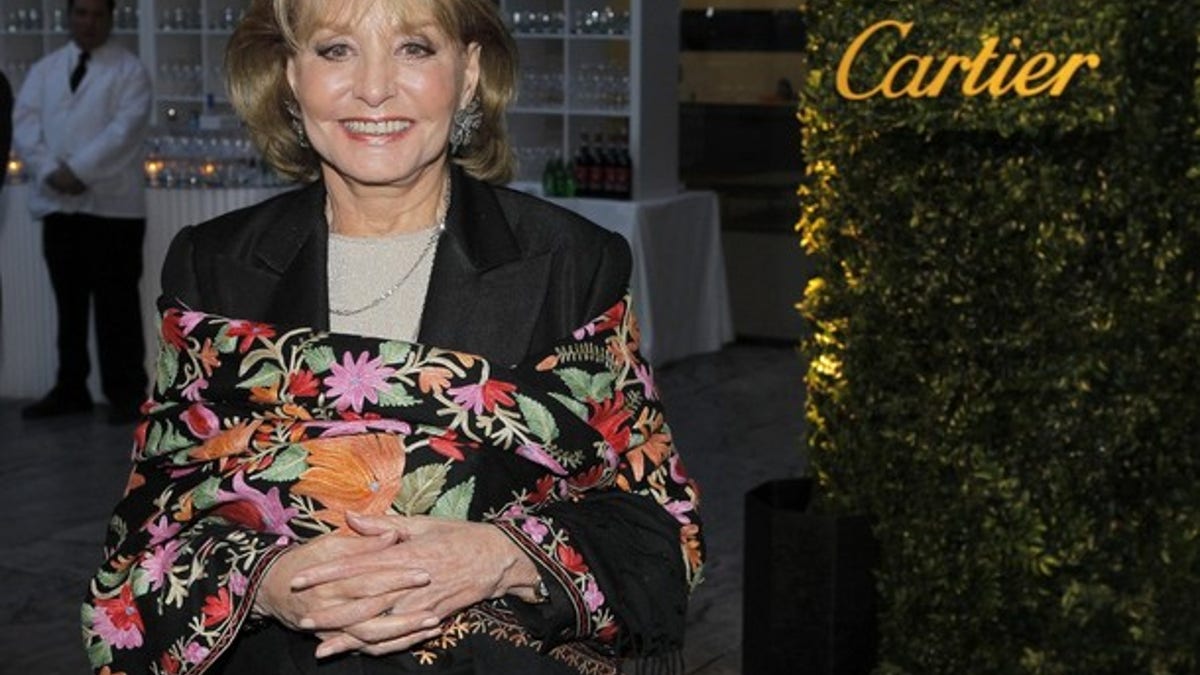 Barbara Walters is set to retire in 2014 after more than five decades as one of the most prominent television journalists in the U.S., according to multiple reports.
A source tells The Associated Press Walters plans to retire in May 2014 after a series of special programs saluting her career. Reuters reports Walters, 83, will announce her retirement in the next few weeks.
"It was very much her decision. I think she will best explain it herself," the source told Reuters.
A spokesman with ABC's "The View," which Walters created and hosts, gave no comment to Fox News.
Walters has suffered a series of health issues recently. She was hospitalized in January after fainting and hitting her head, and then came down with the chicken pox.
Walters is best known as one of the U.S.' top interviewers. Her subjects have included Fidel Castro, Margaret Thatcher, Saddam Hussein and every U.S. president since Richard Nixon.
The Associated Press and Reuters contributed to this report.