Avril Lavigne gets cozy with 'Wonder Years' star Danica McKellar in new video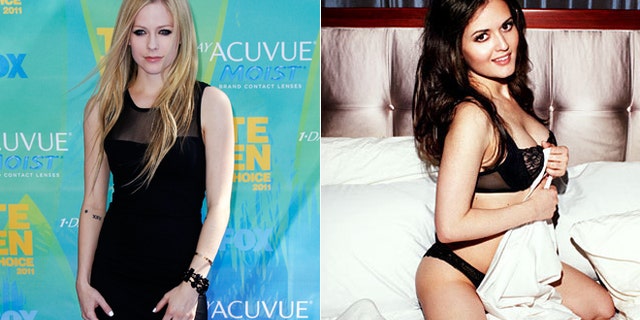 Thanks to her unforgettable role as Winnie Cooper on "The Wonder Years," millions have daydreamed about someday getting cozy with Danica McKellar. But few could have guessed it would be pop-rock singer Avril Lavigne to make that daydream a reality.
In the comic book-esque video for her new single "Rock N Roll," Lavigne wrestles a lobster before going on an adventure with the actress. The duo even fight when they get into a car accident — but they soon make up...with a kiss. Kevin Arnold must be so jealous.
More photos of Danica in Maxim
Check out the video below:
[youtube uuNTO31FlY8]
Click here for more from TVGuide.com