Aubrey Plaza talks 'traumatic,' physically taxing role on 'Legion': I get 'knocked around'
PASADENA, Calif – Aubrey Plaza's role as Lenny Busker on "Legion" takes a toll on the 33-year-old.
She said the confusing role is emotionally draining and she finds it hard to unwind after filming.
"I think every part that I play, I usually just dive off the deep end and I get kind of fully invested, so it always takes me a while to shake that off at the end of the production. You know, emotionally, it takes a toll," she told reporters at the Television Critics Association's Winter Press Tour. "On 'Legion,' physically -- it's a very physical role… I've gotten beat up and knocked around."
"Legion" is based on the X-Men series and follows Dan Steven's schizophrenic David Haller character. For the show's second season, her character is no longer possessed by a force called the Shadow King.
She described the role as taxing.
"I don't know what to say," she mused. "I think traumatic is the right word. It's really scary to play a character that you don't know who she is. You're being used as a vessel. I was being used in the first season…
"We have to dig deeper and see who she really is."
She said for the show's second season, she is playing a completely different role.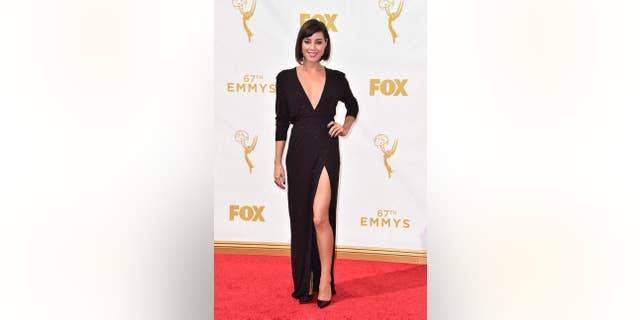 "My character has kind of evolved now... I am finding the human side of Lenny, as a girl."
The plots of the episodes are often head-scratching and leave viewers with questions, and they aren't alone. Both Stevens and Plaza revealed they often don't understand the scripts for "Legion" upon first reading them. Plaza said her family is also perplexed by the show, and though her grandmother tunes in, she doubts the 80-year-old understands the series.
But the challenge of the role is what attracted her to it.
"It takes a lot out of me. I give everything over to any character that I am playing so I completely am consumed by the character at all times.
"I am drawn to very complicated characters, always, and a lot of times they end up having a lot of dark sides to them, vulnerable sides. I like having a lot of layers."
Going forward, the actress who has previously been most-recognized for her comedy roles, specifically "Parks and Recreation," wants to continue to push herself.
"I just want to work with really brilliant filmmakers honestly," she said. "I want to work with great directors. That's all I want right now."
"Legion" returns to FX on April 3.