Asia Argento reflects on Anthony Bourdain's death: 'Two weeks without you'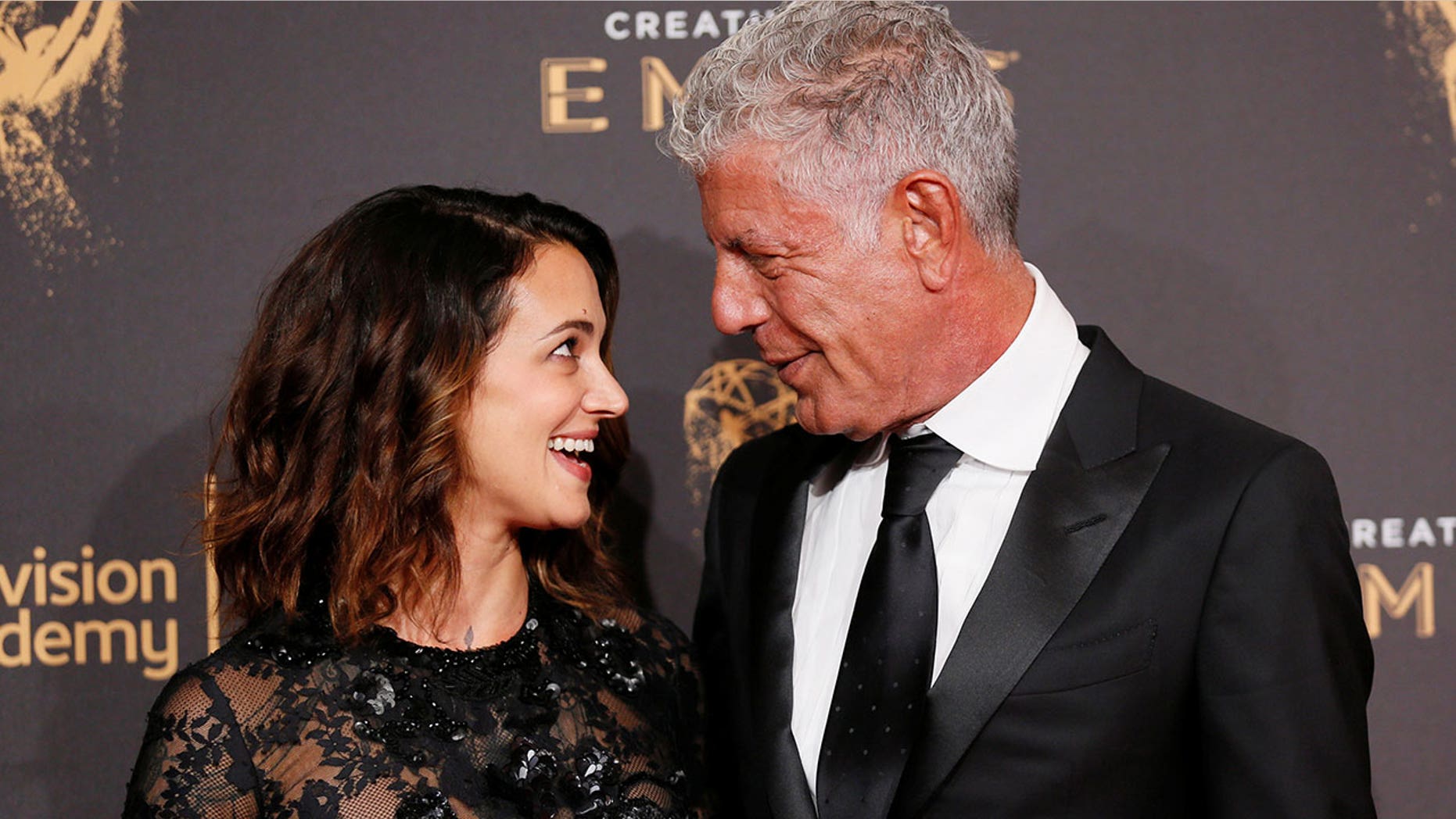 Italian actress Asia Argento remembered her boyfriend Anthony Bourdain, reflecting on his death two weeks after the CNN host and celebrity chef took his own life in France.
"Two weeks without you," she wrote along with a smiling photo of them together.
She followed up the photo with the lyrics of a song by Catpower titled "Where is my Love?"
Immediately following Bourdain's shocking June 8 death, Argento asked for privacy.
"Anthony gave all of himself in everything that he did. His brilliant, fearless spirit touched and inspired so many, and his generosity knew no bounds. He was my love, my rock, my protector. I am beyond devastated. My thoughts are with his family. I would ask that you respect their privacy and mine," she tweeted.
Bourdain and Argento confirmed their relationship in February 2017. Argento worked on an episode of Bourdain's CNN show "Parts Unknown" during the show's eight season.
He opened up about their relationship while speaking to People magazine in September.
"We both work a lot," he said, "and we're both away from home a lot so we're both circus freaks in the same circus—or different circuses I guess."
In one of his last interviews, he praised his girlfriend's directing skills.
He told Indie Wire in an interview published June 3: "Look, anytime I can get work out of Asia — even random suggestions... that's a huge help to the show," he said. "I'd love to have her a continuing director. I just don't think we can afford her. But, my God, I'd love nothing more than to repeat the experience. She made it incredible."