Ashlee Simpson felt 'hated' by the world after 2004 'SNL' lip sync moment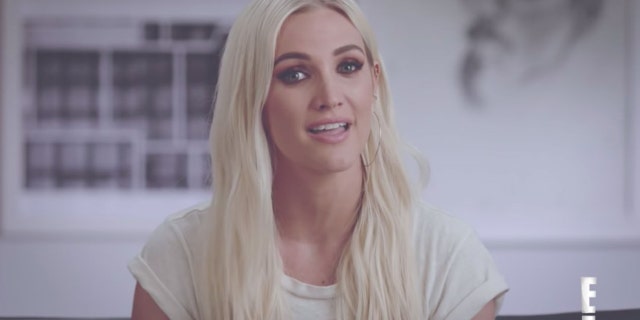 It's been more than a decade since she was caught lip syncing on "Saturday Night Live," but the memories are still fresh for Ashlee Simpson.
In a new sneak peek clip from the premiere of her and husband Evan Ross' upcoming reality series, "ASHLEE + EVAN," the 33-year-old singer opens up about the incident.
On that fateful night back in 2004, Ashlee performed her first song, "Pieces of Me," without a hitch. But, when it came time for her second song, vocals for "Pieces of Me" began playing, again – and Ashlee… kind of panicked and broke out into an awkward hoedown.
"S--- happened, and it was like, boom," she recalls. "And the world hated me for this 'SNL' moment I had."
Jessica Simpson Says She Was 'Shocked' by Sister Ashlee's Return to Reality TV (Exclusive)
What was a difficult situation at the time became a learning lesson for the pop star. "For me, it the was the most humbling experience of my life," she says. "The whole world thinks everything that you just put your heart and soul into writing is a joke -- and that sucked."
The awkward "SNL" moment didn't keep her down, and Ashlee went on to record many other hits.
"For me, I went back in. I made a second record. It was no. 1, and I made a third record," she touts. "I toured all of these amphitheaters, and I don't think the world knows that I got to that place."
Ashlee Simpson and Evan Ross Welcome Fans Into Their World in First 'Ashlee + Evan' Teaser -- Watch!
Now, Ashlee and Evan are back in the studio working on new music and sharing it through the show.
In July, ET spoke with Ashlee's older sister, Jessica Simpson, about the new series. "She did a reality show [before], so I was shocked that she said yes to it, because it's like you're mic-ed for everything," Jessica said at the time.
"ASHLEE + EVAN" premieres Sunday, Sept. 9 at 10 p.m. ET on E!
Ashlee Simpson and Evan Ross Dish on Possibly Expanding Their Family (Exclusive)