Arnold Schwarzenegger reportedly says he's getting a '20-year-old honey': Which celeb can't resist younger women?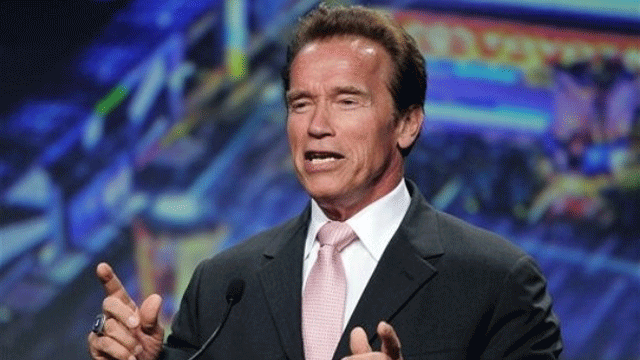 Looks like Arnold Schwarzenegger has an even bigger head than we thought he had. According to Newsweek, even as the 65-year-old's divorce from longtime wife Maria Shriver is still being finalized, he told his next-door neighbor: "I think things will work out OK with Maria, but if they don't, I'm getting me a 20-year-old honey."
SODAHEAD SLIDESHOW: See the celebrities who can't resist younger women.
Newsweek also spoke to sources who have read Arnold's upcoming autobiography, "Total Recall: My Unbelievably True Life Story," set to be released on Oct. 1. Here are a few more juicy nuggets from the report:
-- Maria asked Arnold to go to therapy with her after she learned that he had fathered a child with their longtime housekeeper. He was willing to go once, but refused to return, even if it could potentially save their marriage.
-- When Maria asked Arnold for a divorce, he told her, "I have the money, the power, and the plane, and I will have the friends."
-- When Maria said she needed a trial separation and told Arnold to move out, family and friends say that he refused -- because it was his house.
-- Arnold's son Patrick has started calling himself "Patrick Shriver" on his Twitter account, and his two daughters fear that he wants to use them to repair his tarnished image.
PHOTOS: See the latest celebrity pictures to hit the Internet.
Of all the allegations, the notion that we'll soon be seeing Arnold with a woman 45 years is perhaps the leastsurprising. From Arnold to Hugh Hefner, let us know: Which celeb can't resist younger women?