What's wrong with Amanda Bynes? A list of the actress' disturbing behavior these past six months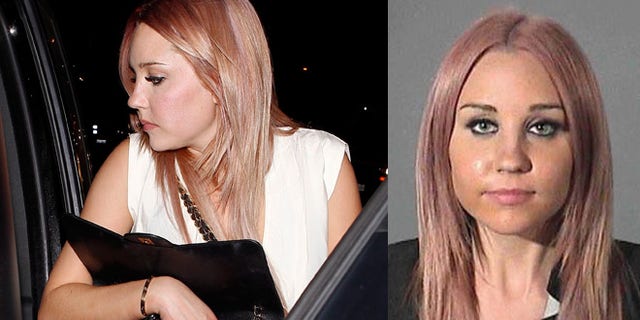 Amanda Bynes' behavior has gotten so bizarre in recent months that friends and relatives are urging the actress to seek professional help, TMZ reports.
But Bynes, 26, and her immediate family insist she does not have mental issues and needs no treatment.
However, from alleged repeat fender benders to driving on a suspended license to odd gym behavior to extra long stays in boutique dressing rooms, Bynes continues to attract the interest and concern of strangers, associates, and authorities.
Here is a partial list of Bynes' disquieting behavior over just the past six months:
Bynes locked herself in a boutique's dressing room in West Hollywood for almost two hours on Monday, TMZ reports. A clerk became so concerned another employee was called, but Bynes still would not come out, saying "I need more time." Bynes emerged, bought a few items, then realized she was also still wearing some of the clothes she had tried on. She then paid for those, too. One of the clerks told someone on the scene: "I was so worried about her. I didn't know what she was doing in [the dressing room]. I didn't know if she was overdosing, or doing drugs or what."
Bynes' car was impounded on Sunday after she was pulled over in the early morning driving around aimlessly in an airport parking lot on a suspended driver's license.
A fellow Equinox gymgoer told TMZ that Amanda was in the gym last Thursday looking dazed and talking to herself. Another Equinox member said Amanda stopped suddenly on her elliptical machine and start "laughing hysterically for no reason." 
A neighbor of Bynes told TMZ he has seen the actress engage in long conversations with inanimate objects.
On September 11, Bynes was videotaped driving and smoking from a pipe shaped like a car's cigarette lighter.
Bynes was pulled over on September 10 for driving at night without her headlights on.
Bynes was accused of a hit and run in August after allegedly rear-ending a woman in the San Fernando Valley and then driving away without giving the woman her insurance information. This hit-and-run caused another hit-and-run case against the actress to be reopened.
In April, Bynes was arrested on suspicion of a DUI when she allegedly hit a police car in West Hollywood.
Bynes is set to be arraigned on Sept. 27 on her hit-and-run charges, which each carry a maximum sentence of six months in jail and/or $1,000 fine.