Arnold Schwarzenegger Recalls Affair with Housekeeper Mildred Baena in New Memoir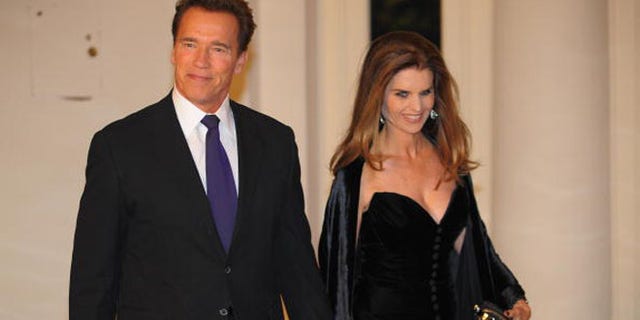 Hollywood actor and former California governor Arnold Schwarzenegger is releasing a memoir on October 1st that will unveil how his wife Maria Shriver confronted him about his Latin love child.
According to the New York Daily News, the 65-year-old star wrote that Shriver waited until the day after he left office in 2011 to confirm her suspicions about his infidelity. By that time, the couple had begun seeing a therapist as an attempt to salvage their marriage.
"The minute we sat down, the therapist turned to me and said, 'Maria wanted to come here today and to ask about a child --whether you fathered a child with your housekeeper Mildred (Baena)," writes Schwarzenegger in Total Recall: My Unbelievably True Life Story. "I told the therapist, 'It's true." Schwarzenegger goes on to describe the affair with his married housekeeper and their son Joseph, a secret he kept from Shriver for 15 years.
The Daily News describes Schwarzenegger giving his wife three "lame" reasons for hiding Joseph from her, including not wanting to confront her family, the famous Kennedys. Ultimately, he told Shriver that "it was my screw-up" and that she was the "perfect wife," while assuring he was still "turned on" by her.
In the 624-page tell-all, Schwarzenegger reveals having sex with Baena in 1996 in the guesthouse of his California mansion when not filming "Batman & Robin." Shriver was away on vacation with their four children. Schwarzenegger kept Baena as a housekeeper because he believed it would "control the situation."
While he initially didn't believe Joseph was his, the resemblance was undeniable. "I realize there was little doubt that he was my son," he writes. Schwarzenegger was already the governor of California when he began secretly supporting Baena and Joseph financially.
The action-movie icon still hopes for a reconciliation with his now ex-wife.
Follow us on twitter.com/foxnewslatino
Like us at facebook.com/foxnewslatino