Ariel Winter details troubled childhood: I went through 'a really bad chapter'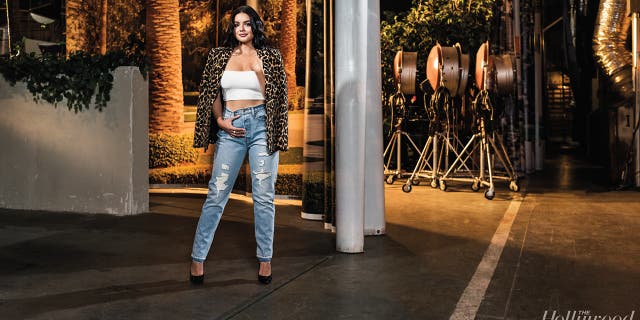 NEWYou can now listen to Fox News articles!
Ariel Winter's life may seem glamorous -- Hollywood parties, a successful TV show and thousands of adoring fans. But while the actress was becoming a household name on the hit sitcom "Modern Family," she was dealing with an over-the-top stagemom from whom she was eventually emancipated at 15.
Now 19, Winter is opening up about her difficult childhood and how she finally found freedom.
"I went through a really rough period, a really bad chapter," Winter told The Hollywood Reporter.
The actress detailed her troubled childhood to the magazine recalling the times her mother forced her to dress up in overly-sexy outfits, restricting her food intake and did not allowing her to have female friends "because females are competition."
Court documents reveal Winter's mother, Crystal Workman, abused her both emotionally and physically.
"People thought I was 24 when I was 12," Winter said of her mother dressing her in "the smallest miniskirts, sailor suits, low-cut things, the shortest dresses you've ever seen." She added, "If there was going to be a nude scene when I was that age, my mother would have a thousand percent said yes."
When Winter joined the cast of "Modern Family" in 2009, her on-set tutor ordered Winter lunch under her own name so her mother wouldn't know. Eventually, with Winter's permission, her tutor called Child Protective Services in 2012.
After a long legal battle, Winter's sister, Shanelle Gray, was granted custody in 2014 and Winter was legally emancipated one year later at age 17. She also reconnected with her father with whom she had been estranged.
Winter now lives with her boyfriend, Levi Meaden, and has plans to attend UCLA.
"I was like, oh, my God, I've never seen this guy before, " she recalled of meeting Meaden, "I stuck my hand out aggressively and put my number in his phone before the end of the night."