Ariana Grande's manager Scooter Braun: 'We can't allow' terror to win after Manchester attack
Ariana Grande's manager is not living in fear following Monday night's terrorist attack outside of the pop star's Manchester Arena concert which killed 22 people.
Scooter Braun shared an emotional message on Twitter late Wednesday night.
"Tonight I got home and took my parents out to dinner. Korean bbq," Braun began. "We drank and ate and laughed with the tables next to us. I experienced joy for the first time in days. And I remembered...we r free. We are all different but we r free to enjoy each other's company."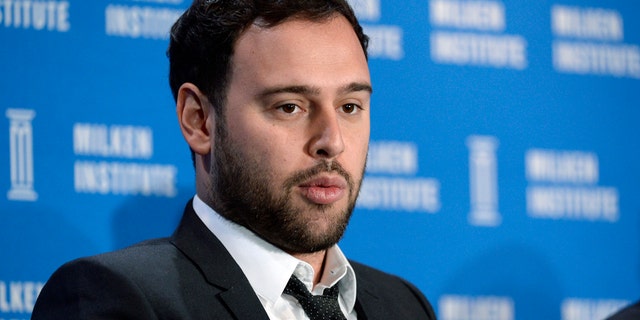 Braun, who became famous for discovering Justin Bieber, said his night with his family helped him realize he can't live in fear.
"I will honor those that r lost by living each day full," he said. "Full of fun, full of laughter, full of joy. I welcome the differences of my neighbor. The wish of terrorism is to take away that feeling of freedom and joy. No. That is my answer. No. We can't allow it. Fear cannot rule the day."
The 35-year-old said he "choose[s] to live than to be afraid."
"So if u think u scared us...if you think your cowardice act made us change how we live...sorry. All you did was make us appreciate every day."
Braun's tweets echoed his post on Instagram earlier on Wednesday where he said "the last 48 hours have been beyond devastating."
"As a father I cannot express my sorrow and my rage at this cowardice act. These were children. They were attacked because of our way of life," he wrote. "There is nothing that can be said to make 22 return to their families today. I am so so sorry for their loss...From myself and my friend @arianagrande ...We are with you Manchester. We will not let evil win! Never!"
Grande's team announced Wednesday that her Dangerous Woman Tour has been canceled through June 5. The pop star has remained mostly silent since Monday night's attack and she returned to the United States on Tuesday.
She tweeted late Monday, "broken. from the bottom of my heart, i am so so sorry. i don't have words."