Ariana Grande's fiance Pete Davidson called Nick Cannon before engagement, star claims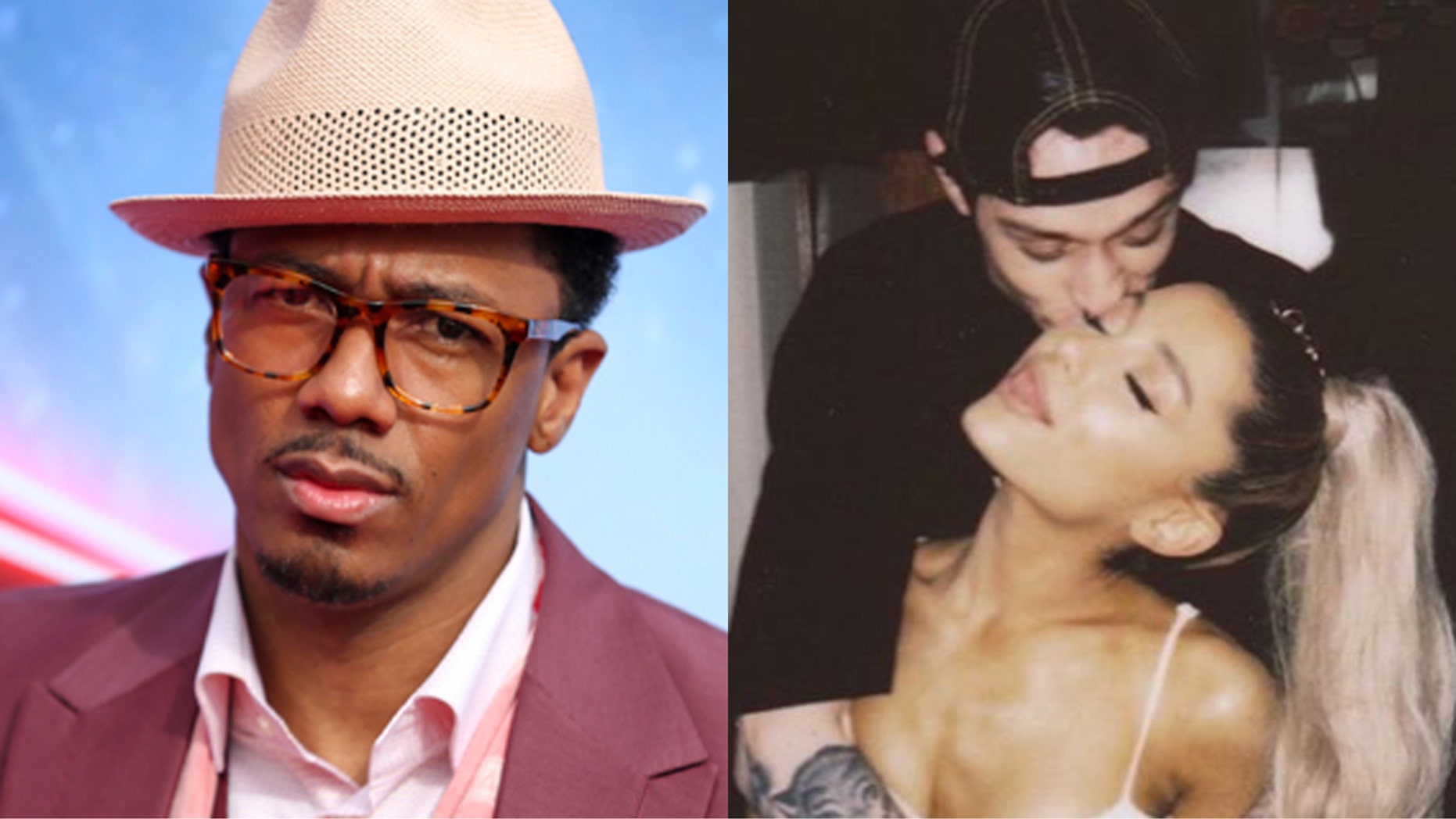 Nick Cannon says he was one of the first to know of Ariana Grande and Pete Davidson's recent engagement.
On Thursday, the host of "America's Got Talent," told Entertainment Tonight that he knew of Davidson's plans to propose to the "No Tears Left to Cry" singer.
"He called before he was going to do it, and I said, 'Salud!'" he revealed to ET. "He was really excited, so I was like, 'I love it, man. Keep it going.' Love is in the air!"
The TV host went on to compare the couple's whirlwind romance to that of his love and marriage to ex-wife, Mariah Carey.
"To see them together — and I've been one of those dudes with one of those fantasy, fantastic relationships where you just go off and get married," he confessed. "So I was like, 'Do it,' I've congratulated Pete. I haven't spoken to Ariana, but I'm happy for them."
After Cannon received the news, he even told Davidson that he would officiate their wedding before comparing their relationship to Ally and Noah's in the 2004 film "The Notebook."
"I think they're outstanding. They're young people in love and you can't knock that," he said. "It's like 'The Notebook.' I'm up for all weddings. I'll officiate. I don't know how long they'll last if you let me do it, but I'm up for it."
Cannon's friendship with Davidson stems back to the days when the "SNL" star appeared on the 37-year-old's hit MTV series, "Wild N'Out."
"A lot of people don't know Pete Davidson is someone I introduced to entertainment," he said.
News broke that the couple of only a few weeks were engaged on Monday.
According to Us Weekly, Davidson and Grande were overheard "telling people that they're engaged" at actor Robert Pattinson's birthday party in Los Angeles on Saturday.
Days later, a New York-based jewelry designer, Greg Yuna, said the "SNL" performer shelled out nearly 100K for Grande's pear-shaped sparklier.
"Pete called me at the end of May and said, 'Look, I'm getting a ring. This is what I want,'" NYC jeweler Greg Yuna told E! News. "And I told him that I had the right ring for him. He didn't tell me who it was for but told me to keep it a secret. He didn't tell me anything about it."
The designer also shared that he spent about two weeks creating the design for Davidson, which Grande accidentally flashed while performing at the iHeartRadio KISS FM Wango Tango concert on June 2.
"They are a perfect fit. They are not rushing to get married," an insider said of the couple's relationship to Us Weekly. "Their friends are really excited and supportive."
The insider then added, "They are both constantly making each other laugh. Their moms have met. They've been very public with their relationship on social media, and they are very in love."