Ariana Grande cried for days after Manchester attack, suffered trauma, manager says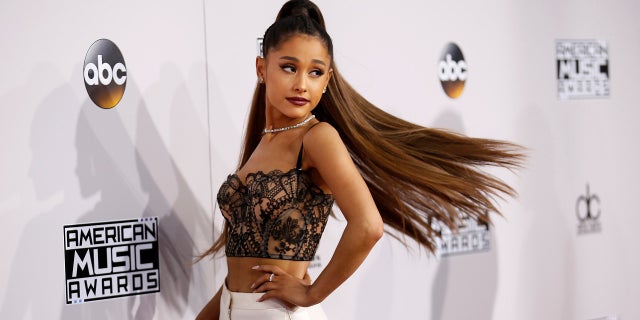 Ariana Grande's manager revealed the singer "cried for days" after the deadly Manchester arena attack at her May concert and suffered from trauma that made her question if she could sing her songs again.
Speaking on the podcast "Big Questions with Cal Fussman," Scooter Braun revealed how the terror attack affected the singer, who was performing on May 22, 2017 when a terrorist detonated a bomb in the foyer of the arena, killing 22 people.
"When she found out that fans of hers had died she was so sad. She cried for days," Braun said. "She felt everything — every face they announced, every name, she wore on her sleeve. Every bit of emotion because that's who she is."
Braun said he and Grande met with 19 families who lost loved ones during the attack. He described the meetings as the "hardest two hours" either of them have experienced.
"After the first family I had to help her, she was distraught and I was lost," he said about meeting the injured fans at the hospital. "It was beyond tough. But every single time we got down we reminded each other we get to go home. Our loved ones are still going to be there."
He added, "We didn't have the right to be so sad we couldn't continue."
The manager said Grande suffered trauma and began canceling shows for her Dangerous Woman tour until the singer decided she didn't want the victims to "die in vain."
"The terrorist made a mistake...they picked the wrong goddamn show," Scooter said. "Because if they thought we were going to roll over they don't know Ariana and they don't know me."
Grande ultimately decided to hold a benefit concert called One Love Manchester two weeks after the bombing. More than 50,000 people attended the concert, which included performers Miley Cyrus, Katy Perry and Justin Bieber.
"The star of the show in my opinion, other than Ariana, was the crowd," Braun said.