Aretha Franklin's Son Severely Beaten at Gas Station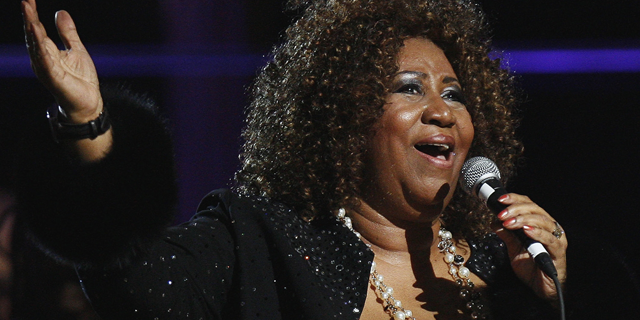 NEWYou can now listen to Fox News articles!
Aretha Franklin's son was severely beaten at a gas station in Detroit, the singing legend's spokeswoman said Tuesday.
Eddie Franklin was attacked Monday night and was undergoing surgery at a hospital, Gwendolyn Quinn said in a statement. She said three people may have been involved in the attack, but did not address a possible motive.
Quinn told The Associated Press she didn't have any additional information beyond the written statement.
Detroit police spokeswoman Eren Stephens said a female acquaintance was with Franklin just before the beating took place. The woman walked into the gas station, and when she returned, the assault had taken place, Stephens said.
Police said the woman then drove Franklin to the hospital, dropped him off and headed to a police station to file a report.
Stephens said investigators want to talk to Franklin about the circumstances of the attack once he's able to speak to them.
Aretha Franklin, known as the Queen of Soul, is one of the most honored musicians in American history, having won numerous Grammys; the National Medal of Arts; the Presidential Medal of Freedom and induction into the Rock and Roll Hall of Fame.
Her hits include "(You Make Me Feel Like) A Natural Woman," "Chain of Fools" and her signature song, "Respect."