Are Justin Bieber And Selena Gomez Back Together Again?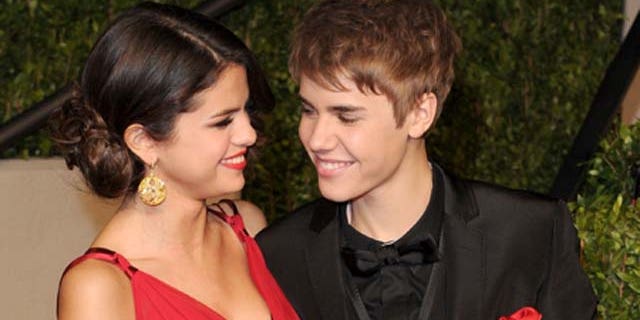 Selena Gomez got an unlikely knock on the door when her ex Justin Bieber showed up.
Before heading to Munich for his world tour, Bieber stopped by to reunite with his ex at her Los Angeles home.
Eyewitnesses confirmed to US Weekly magazine that the recently embattled pop star visited with his Latina ex for an hour on Wednesday.
Since first breaking up in November, the couple were on-again off-again before officially calling it quits in January.
Both young stars have been in the news lately, but for different reasons.
While Bieber is no stranger to negative press, his so-called recent breakdown has caused the pop star to address the issue.
"The biggest misconception about me is that I'm a bad person," Bieber told US.
"I'm young and I make mistakes. That's part of growing up," he added.
Meanwhile, Gomez took the opportunity to take a jab at her very famous ex earlier this month while doing promotional rounds for her edgy role in "Spring Breakers."
During an appearance on "The Late Show," host David Letterman took the opportunity to fill Gomez in on some information about her former lover.
"I made him cry" the last time he was on the show, said Letterman.
Unable to contain her laughter, Gomez replied with a smile, "Well, that makes two of us."
Follow us on twitter.com/foxnewslatino
Like us at facebook.com/foxnewslatino