Are 3D Movies Dying a Slow Death?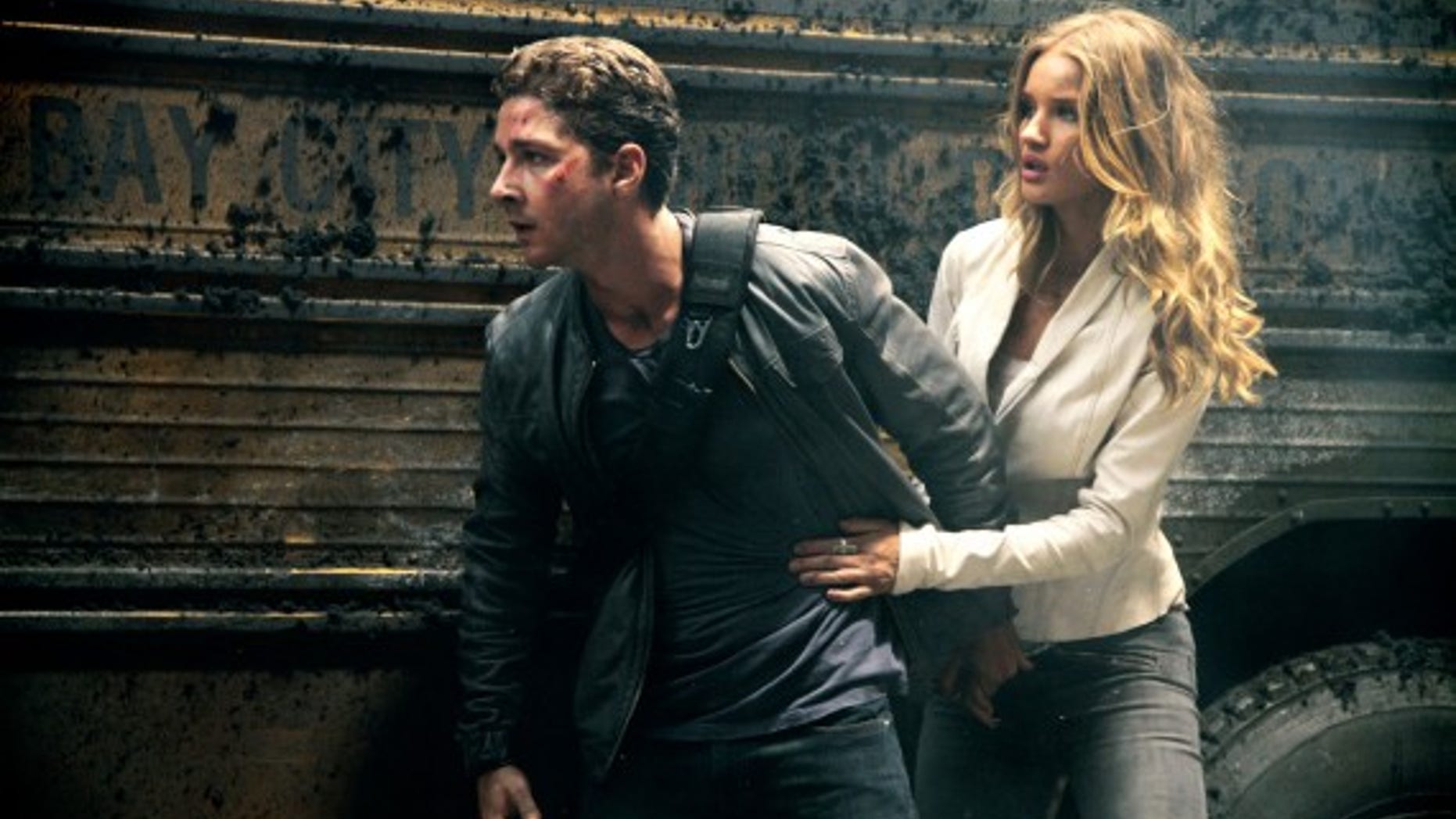 Michael Bay's highly-anticipated "Transformers 3: Dark of the Moon" earned an estimated $97.4 million domestically over the holiday weekend, besting "Pirates: On Stranger Tides" for the year's top opening to date.
That's the good news. Here's the bad news.
The numbers for "T3" are down from 2009's "Transformers 2: Revenge of the Fallen" which opened with a $109 million weekend.
Even worse, 2009's "T2" was not released in 3D.
Sixty percent of the "T3" weekend gross came from 3D theaters, and while that may seem like a good number, the fact that the movie opened less well than 'T2," which did not command any premium 3D ticket prices, marks a worrying trend in Hollywood.
It seems that 3D success stories are becoming a rarity in Hollywood, as more and more audience members have been opting to see the films sans glasses. Only 45 percent of the "Kung Fu Panda 2" box office was from 3D; 38 percent of the "Pirates of the Caribbean" installment came from 3D; 45 percent of "Green Lantern" earnings stemmed from 3D screenings; and 40 percent of the box office from "Cars 2" came from 3D viewings.
Those mark a significant drop from the last couple of year's big 3D releases. James Cameron's 2009 hit "Avatar" accounted for 80 percent of its theater earnings in 3D. Last year more than 60 percent of audiences watched "Shrek Ever After" in 3D, and "How to Train Your Dragon" earned 57 percent of its box office revenue from 3D.
"Hollywood has always tended to 'jump' on any technological bandwagon and 3D, while having a long history, is the latest trend. The suits in Hollywood think that audiences only want to see something 3D which is totally wrong," Rob Weiner, film librarian at Texas Tech University, told FOX411's Pop Tarts column. "The 3D honeymoon with the American public is over."
First of all, 3D tickets are expensive, so taking the whole family to a 2D viewing saves a wad of cash. For example, at the popular AMC Theater in Century City in Los Angeles, a regular adult ticket after 3.55pm costs $13.50, $4 is added to all 3D tickets, and it costs $6 more for the intense IMAX 3D experience.
Then there's the issue of quality. Many 3D films are failing to live up to the "premium quality" marketing promise. To save their own pennies, numerous cinemas have theater projectionists have been dimming the bulbs, and consequently 3D films have been coming across as darker and not as sharp. This has been such a cause for concern that is inspired Bay to write to projectionists ahead of the "Transformers" release last week, begging them to fire up those bulbs.
"To help counter the recent trend of audiences being underwhelmed by 'dark dingy' looking 3D, we have invented various post production processes never before used to enhance sharpness, improve contrast, and render more vibrant colors," Bay wrote. "Projectionists are of ultimate importance because your expertise defines the audience's experience. Let's make the audience believe again."
And the in-your-face, explosive nature of 3D can make you sick. Literally. "People are having headaches in the theater," Weiner continued. "So many movies are made in 3D now, people are tired of it and so many are just not that impressive."
Another problem is that when a film that has been shot in 2D is converted to the 3D format in post-production, you lose color quality, the images get blurry, dark, and generally out of focus – irritating moviegoers.
So is 3D in big trouble?
Yasser Hamed, a senior 3D animator who has worked at various Hollywood studios, said it's a matter of producing good 3D and winning back the audience with its "wow factor."
"3D failed once before in the 1950s because directors considered it more of a gimmick. If used correctly however, 3D has the potential to spark a new era in quality film making," he said. "People no longer go to the movies just for a story, they go for the experience. But directors need to ensure they are not making the same past mistakes to secure the long-term future of 3D."
AMC Director of Public Relations, Ryan Noonan, said despite the string of disappointments, 3D is the wave of the future.
"3D is about choice and it's an option our guests have when they come to our theaters. We believe 3D has a bright future as undoubtedly evolving technology will only work in its favor," he said. "Our goal is to provide the best possible movie-going experience and an important part of that goal is offering choices that meet the needs of as many guests as possible. We are proud to offer many options like IMAX, our Dine-In Theatres, our proprietary large-format experience ETX, in addition to 2D and 3D. There will always be a place for 3D at AMC, but it will never be the only option."
3D mastermind James Cameron also thinks the format is hear to stay.
"When color came out, was it overkill? It's just the way things are. Everything is in color now. It's not in black and white. Everything will eventually be in 3D," he recently told FOX411's Pop Tarts column. "It has to be good 3D of course. Right now, I think people need to distinguish as a public between good 3D and bad 3D. You don't just pay that premium 3D price if you don't think you are going to have that premium 3D experience."