Anthony Bourdain slams Trump on immigration: Eateries 'would shut down' without migrants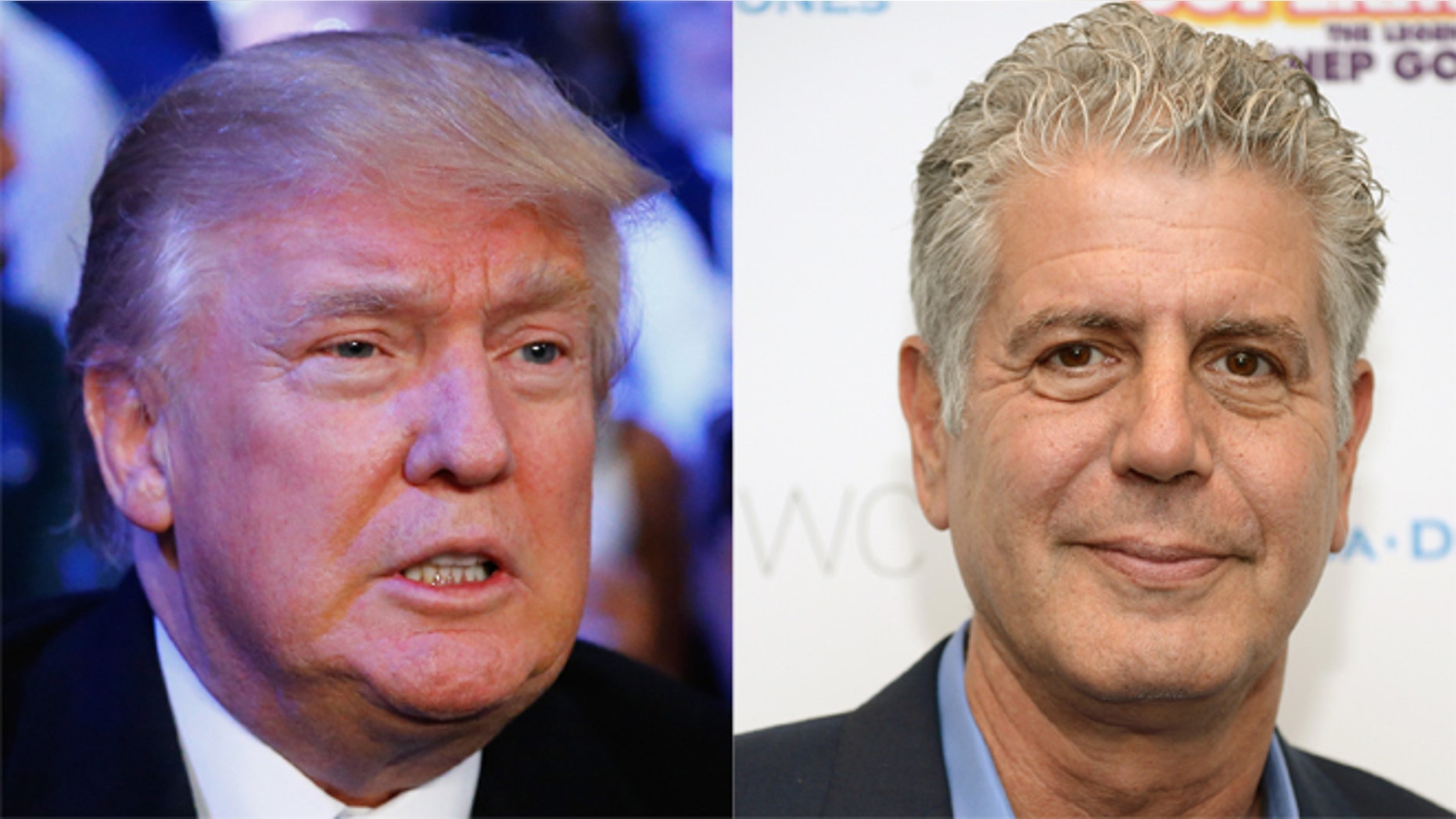 One of the most controversial chefs in the United States took on the most controversial presidential candidate.
Anthony Bourdain, author of "Kitchen Confidential" and host of CNN's "Parts Unknown," slammed Donald Trump for his comments on deporting immigrants – saying that restaurants would have a hard time functioning if that happened.
"If Mr. Trump deports 11 million people or whatever he's talking about right now, every restaurant in America would shut down," Bourdain told Pete Dominick on Sirius XM.
Bourdain went on to praise the help he received from Latin American kitchen workers early on in his cooking career.
"Like a lot of other white kids, I rolled out of a prestigious culinary institute and went to work in real restaurants," Bourdain said. "…I walked into restaurants and the person always who'd been there the longest, who took the time to show me how it was done, was always Mexican or Central American."
"Never in any of those years," Bourdain said, "not once, did anyone walk into my restaurant — any American-born kid walk into my restaurant — and say, 'I'd like a job as a night porter or as a dishwasher.'"
He added that immigrants are "the backbone of the industry, meaning most of the people, in my experience, cooking."
The celebrity chef then turned his attention to another gripe: young cooks who want to be like him.
"There's a struggle right now to get cooks in New York and Washington, D.C., and other major cities," he said. "Because all the kids coming out of culinary school, they don't want to do the prep job. They show up out of school with their little knife roll up and the white coffee filter on their head and say, 'When do I get to be on Top Chef? When do I get my own show? What do mean I have to clean squid for a year?'"