Anna Nicole Case Nears Drug-Filled Conclusion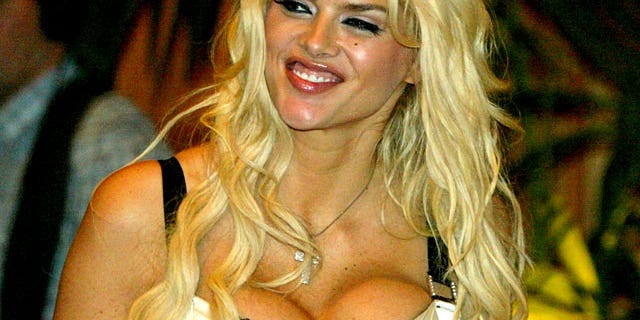 With a preliminary hearing in the Anna Nicole Smith drug case nearing its end, prosecutors are focusing on the opinions of a pharmacist and his associate who say the celebrity model was being prescribed enough drugs to kill her.
Pharmacist Ira Freeman testified Thursday he refused to fill a request for medications from Dr. Khristine Eroshevich, Smith's psychiatrist. Freeman said the dosage amounts requested were so high they would constitute "pharmaceutical suicide."
Freeman said he was so concerned that he asked for help from a former associate, Gregory Thompson, the retired director of the poison control and drug information center at the University of Southern California. He said Thompson agreed the doses being requested for six drugs were "outrageously high."
Prosecutors displayed an enlarged, handwritten letter sent by Eroshevich to Kapoor introducing herself and asking him for six medications: Dilaudid, Lorazapam (also known as Ativan), Soma, Dalmane, Prexige and methodone.
Freeman said Eroshevich was seeking to prescribe Dalmane, a sleeping medication, at eight times the normal usage. She also wanted Soma, a muscle relaxant, in high dosage, he said.
The request came just after Smith had given birth to a baby and witnessed the death of her son, Daniel. Eroshevich, also a friend and neighbor, had been visiting Los Angeles pharmacies collecting medications to take to Smith in the Bahamas, according to testimony.
Kapoor forwarded the message to Freeman by fax without comment, the pharmacist said. The doctor's lawyer said outside court he did not know Eroshevich at the time and had nothing to do with the requested prescriptions.
After Smith died five months later at the age of 39 of an overdose of at least nine different medications, a California Department of Justice investigator talked to Thompson about the drug list Freeman had received.
"He said they would work on an addict under supervised care, a dying cancer patient or if you were gong to kill someone," investigator Danny Santiago testified.
Thompson told him one of the drugs, Dilaudid, was known as "hospital heroin," Santiago said.
On cross-examination, Santiago said Thompson told him Eroshevich was trying to do the right thing for Smith but was not familiar with the drugs she was prescribing.
The preliminary hearing for Eroshevich, Kapoor and Howard K. Stern was to conclude its second week Friday. Prosecutors have indicated they are nearing the end of their case but it is expected to continue into next week.
Superior Court Judge Robert J. Perry will decide if there is enough evidence to order the three defendants to stand trial on charges of conspiring to provide Smith with controlled substances.
Prosecutors also called other pharmacists to say that Stern, the model's boyfriend-lawyer, often picked up prescriptions for Smith and some may have been written in his name.
On another issue, the defense asked to remove a member of the prosecution team, Sarah Slice, who had been accused of trying to influence the testimony of witness Larry Birkhead. Without comment, the judge declined to order her removal.
But District attorney's spokeswoman Sandi Gibbons said Slice was no longer functioning as a deputy district attorney on the case and was returned to her previous role as a law clerk for this case only.
Slice had been in charge of organizing files for the hearing and "to lose her now would be detrimental," Gibbons said.
After the hearing, Slice will return to duty as a deputy district attorney elsewhere in the county, said Gibbons, who declined to comment on any contacts between Slice and Birkhead because it was a personnel matter.