Anna Faris on Chris Pratt-Jennifer Lawrence cheating rumors: 'I didn't think it would bother me'
When Anna Faris and Chris Pratt announced they were separating in August, rumors immediately began to circulate that Jennifer Lawrence was the cause of their split.
Faris opened up about the cheating rumors in her new memoir "Unqualified" writing that despite knowing her husband had been faithful, the rumors were still hurtful.
Pratt and Lawrence starred alongside each other in the 2016 film "Passengers."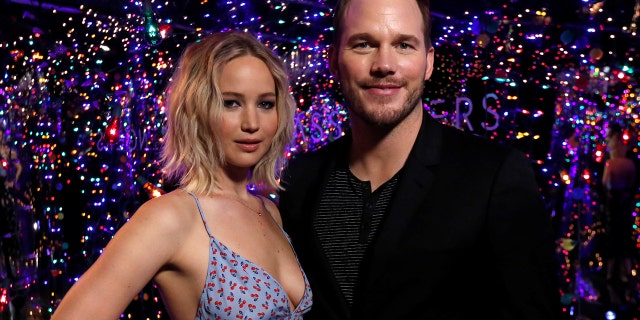 "Before [Pratt and Lawrence] met in person, my publicist, out of the blue, pulled me aside," Faris wrote. "'Anna, listen there are going to be paparazzi all over them,' she said. 'There are going to be shots of them laughing together on their way to set. There are going to be stories circulating, and you have to brace yourself for this.'"
Faris said she found the rumors "totally hurtful" and wrote that she did her best to ignore them but "couldn't block them out."
The 40-year-old wrote Lawrence helped her move past the rumors and was "apologetic even though she didn't need to be because she hadn't done anything wrong."