Anna Duggar compares troubled marriage to bad labor pains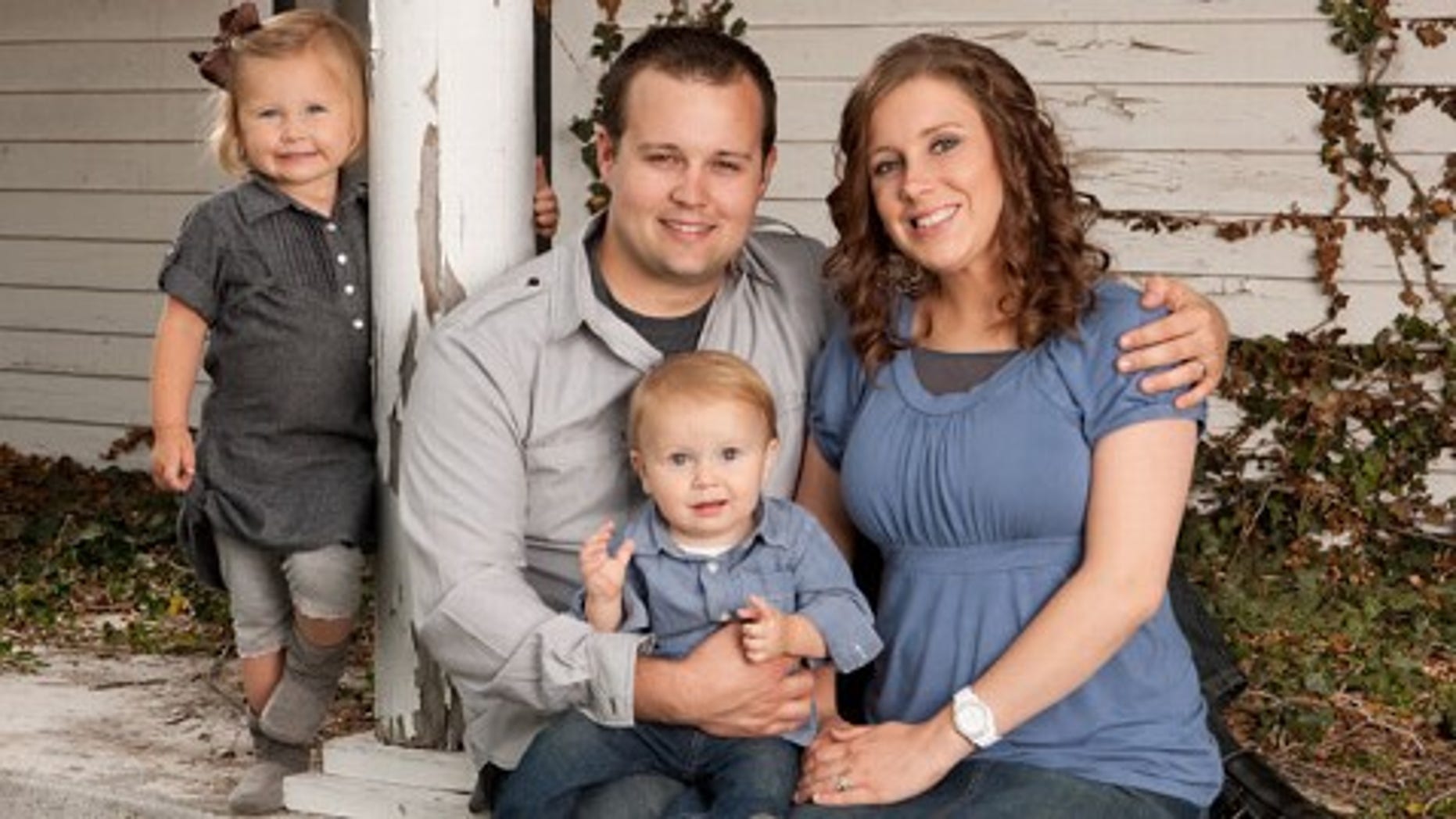 Sunday night's final episode of "Jill & Jessa: Counting On" shows the drama and joy of Jessa Duggar giving birth to her first child with husband Ben Seewald.
But Anna Duggar's agony over her husband Josh's cheating also marks the TLC special like a stain that will never fade away.
During the finale of the three-part reality special that brought viewers up to date on the Duggar family after eldest brother Josh's creepy scandals, Anna revealed to Jessa how she's coping.
"At one point," Anna says, "I was like, 'I feel like I've been in labor for like days.' It's like when you're in labor, you just make it through the next contraction and go on and I think there's been a lot of that lately, of just taking the next step and going on."
While visiting Jessa's home with Ben, which was previously the house Anna and Josh lived in, Anna gets teary-eyed, telling Jessa, "It's special being here because the house is so different, and it's definitely Jessa and Ben's house, but there are a lot of fond memories of starting out here."
Mom of four Anna later adds, "It's kind of a tender spot to go back and be in what was our starter home. There are a lot of sweet memories running through my mind. It was good to be back and remember and I guess have some time to look back.
"We'll see what God has in store for the future."
Jessa says Anna has been doing admirably, but notes that life is still challenging for her sister-in-law.
"19 Kids and Counting," which chronicled conservative Christian Arkansas parents Jim Bob and Michelle Duggar and their many children, was canceled in May after reports that Josh had molested four of his sisters and a baby sitter in 2002 and 2003, when he was a minor.
Josh made more shocking headlines in August when he publicly apologized for a pornography addiction and for cheating on Anna.
And in November, an adult film actress sued Josh, claiming the reality TV star assaulted her on two occasions when consensual sex turned rough.
On Sunday's special, Anna and some of Jessa's sisters get together to make a few meals for when Jessa has her baby. Anna recalls that she and Josh lived in the home (owned by Jim Bob and Michelle) for almost five years, during which two of their children were born.
Josh's wife remembers that while having one of her children, her water broke in the home: "It was embarrassing. I just ruined the carpet."
She jokes to Jessa in the kitchen, "You can save your placenta and have a nice little steak."
All the while, Anna cradles baby daughter Meredith. On the second "Jill & Jessa" special, Anna revealed how, after Meredith's birth, she had learned about Josh's infidelity. Her husband has since gone to a Christian recovery program while Anna lives with his parents. Anna says she won't be divorcing her disgraced husband.
Also on the episode, viewers see Jessa and Ben consider adopting after having their first biological child.Ben says he can see himself playing basketball "with my 15 sons ... hopefully, we can adopt more than once."
Meanwhile, Jill and husband Derick Dillard, who are doing missionary work in Central America, are also considering adoption after the birth of their son Israel.
Three days past her due date, Jessa has intense contractions and summons her home birth team.
After 27 hours, Jessa breathes heavily and moans, "Oh, this is painful!" But she finally has her baby, and tells sister Jordan over the phone that it's a boy so the rest of the Duggar clan hears the happy news. But then Jessa is rushed to the hospital as mom Michelle calls 911 to report, "Mother is bleeding after birth and needs to be checked out."
Michelle says right after the baby was born, Jessa bled more than she should have. Jessa's sister Jana admits she went into "panic mode." However, after getting a blood transfusion in the hospital, Jessa says she quickly recovered.
The happy mom believes her baby's 9-pound, 11-ounce size caused the difficulty.
Later, Ben says they've decided to name him Spurgeon. (As the couple explained elsewhere, he's named for famed Baptist preacher Charles Spurgeon).
Anna tells the cameras that God blessed the family with a baby to allow them "to breathe and start fresh."
Speculation is running rampant that TLC will bring back the Duggars for more in 2016 after the "Jill & Jessa: Counting On" specials received robust ratings. So will that fresh start include a new TV series? Stay tuned.