Anita Bryant, scorned for conservative views, is planned subject of Hollywood biopic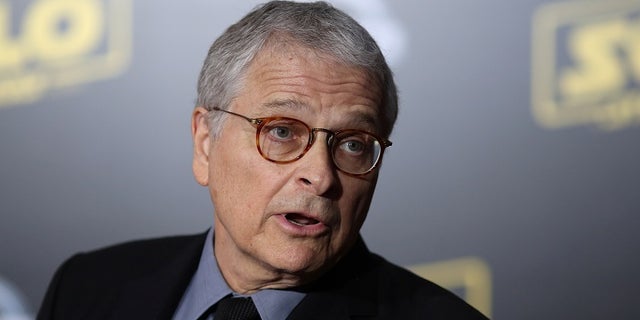 Anita Bryant, a former beauty pageant queen and singer who recorded several Top 40 hits and performed at the Super Bowl before being ostracized for her conservative political views, is set to become the subject of a Hollywood film.
"Star Wars" screenwriter Lawrence Kasdan will reportedly write and direct a biopic of the now 78-year-old conservative icon for Amazon Studios, in a collaboration with "Milk" and "American Beauty" producer Bruce Cohen, according to the Hollywood Reporter.
Kasdan, the Hollywood honcho who wrote "Raiders of the Lost Ark" and co-wrote "The Empire Strikes Back," most recently co-wrote "Solo: A Star Wars Story," the underperforming spinoff that has led executives to wonder openly about the possibility of franchise fatigue.
The Hollywood legend also wrote and directed "Body Heat," a 1981 erotic thriller chock full of affairs, booby-traps, arson, and legal intrigue.
But explosive sex and the high-flying science-fiction antics of Han Solo have little in common with Bryant, whose fall from fame came swiftly when she entered the political fray in the 1970s.
KEY DATES IN THE GAY RIGHTS MOVEMENT
Bryant most notably spearheaded the "Save Our Children" campaign, which led Miami-area voters to overturn an ordinance banning anti-gay discrimination by a 2-to-1 margin.
The effort made Bryant a pariah in the entertainment industry, and her earnings plummeted. She became notorious as an anti-gay rights figure, and reports at the time said that hecklers turned up at her events -- with one person even throwing a pie at her.
"Nobody had ever said a bad thing about me in my life," Bryant told the New York Times, which said homosexuals considered her an "enemy," in 1978. "It was hard to understand the viciousness. All of a sudden, nobody would touch me."
The Gay Community News of Boston published an article at the time that declared: "We should not rest until Anita Bryant is utterly destroyed." The article also called for a boycott of Florida orange juice, which was paying Bryant $100,000 as part of an endorsement deal, the Times reported.
Amazon, a progressive powerhouse that has championed LGBT rights, is also reportedly producing an untitled Bass Reeves biopic, which is reported to be a historical Western about the first black U.S. Deputy Marshal.
The title for Kasdan's latest project, and expected release date, are to be announced.