Andy Cohen praises pal Meghan McCain, says they enjoy chatting about politics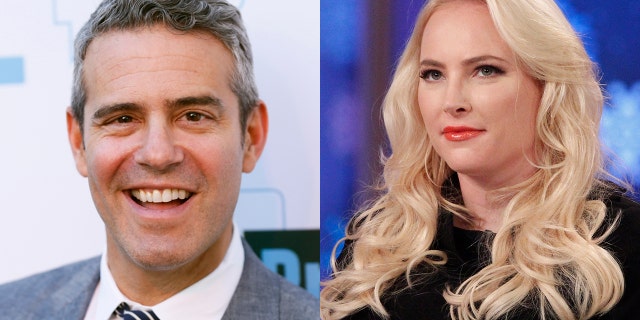 NEWYou can now listen to Fox News articles!
NEW YORK – While Bravo host Andy Cohen may be known for being a pop culture and reality TV guru, the star also has a political side.
The talk show host boasts friendships with a plethora of celebrities, from "Real Housewives" to A-listers. One close pal some may be surprised to find out Cohen chats with regularly is Meghan McCain, co-host of "The View" and daughter of John McCain.
Left-leaning Cohen said he enjoys talking about politics with Republican McCain because "we can talk about our points of view and have a real conversation."
"I love talking politics with her and I can really sit down and have a real conversation with her," Cohen told Fox News on Tuesday while at the event for his partnership with Purina One and Pet Finder at Loft 29 in New York City. "We're on different sides of so many issues, but I like that she is really fun and interesting... and there is so little discourse these days where people from other sides can sit around and actually understand each other. "
The talk show host explained that he discovered McCain was a Bravo super-fan over Twitter and the two began a friendship.
McCain has frequented Cohen's show to talk about all things "Housewives." During the most recent season of "Real Housewives of Beverly Hills," McCain made headlines after sharing some negative thoughts on the show's newest member Teddi Mellencamp, daughter of John Mellencamp. McCain said the "Housewives" star was boring on the reality show.
"I love it when people have opinions and points of views about the show – that's what makes the show fun," Cohen said, explaining that he welcomed fan criticism.
Cohen, a "Real Housewives" executive producer, told us that he maintains a close-knit friendship with several "Housewives" stars off camera.

"I am just getting to know Dorit [Kemsley] and Teddi [Mellencamp] because they've only been on recently, but you know, [Lisa] Rinna I've known for years, [Lisa] Vanderpump, Kyle [Richards] – I have a great relationship with Kyle. Erika [Jayne] – I love her. She's sweet and cool, we text all the time – she'll text me when she's watching 'Watch What Happens Lives' – just random funny thoughts."
Cohen said his long-time relationship with Vanderpump, who recently opened up the Vanderpump Dogs rescue center, even extends to their famous pets.
"I went by Vanderpump dogs about six weeks ago, and I am just so impressed by what they're doing. The place is unlike any other recuse facility that I've been too – it's pink. It's fun, its very Lisa," he said.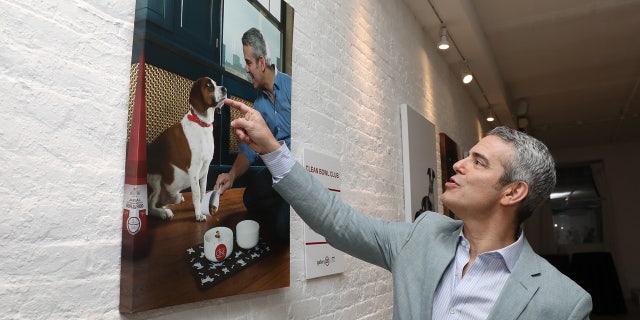 Cohen rescued his now famous pooch on Petfinder, which he described as a Tinder for Dogs, five years ago, and says he looks at the Purina One partnership as a way to pay it forward.
"We've been working with Purina for a few years and I decided to put Wacha on the Purina One 28 Day Challenge, and now his fur is shiner, he has more energy, his eyes are brighter and clearer. So, it's been really cool for me to see the results now," he explained saying that Purina One will continue to support shelter dogs by donating $5, up to $28,000, to the Petfinder Foundation for every person who signs up for the Purina ONE 28-Day Challenge between May 22 and June 30. "It's a total full circle thing for me."