Amy Schumer's 'I Feel Pretty' earns unenthusiastic reviews following plot backlash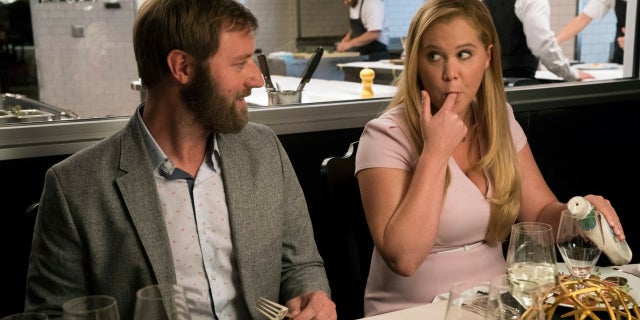 NEWYou can now listen to Fox News articles!
Comedian Amy Schumer's latest film "I Feel Pretty" isn't resonating with most critics following controversy over the plot.
The film follows Schumer who plays Renee Bennett, a woman who works for a beauty company and feels she cannot compete with the other women in the office when it comes to her looks.
The character's outlook on her life changes after she hits her head during an exercise class. The fall gives her a self-esteem boost and increases her confidence.
AMY SCHUMER RESPONDS TO BACKLASH OVER HER NEW FILM 'I FEEL PRETTY'

Critics gave the movie lukewarm reviews with many saying the message "fell flat."
Despite an A-list cast including Michelle Williams, Busy Philipps and supermodel Emily Ratajkowski, the film may flop.
The Hollywood Reporter said the film "isn't as gutsy as it wants to be" while The Guardian said the movie "falls flat." The Chicago Tribune called it "depressing" and "weirdly scrambled, two-faced sort of empowerment movie."
Rolling Stone called the film "a bit hypocritical" while Deadline said the movie was "trying to be 'Big' but falls short." The New York Post said Schumer dealt "another blow to feminism" with the movie.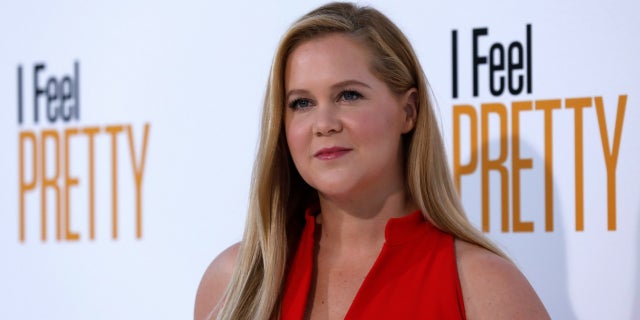 However, some critics were more receptive. USA Today was "pleased by the film" while IndieWire called the movie "open-hearted and occasionally funny story of self-confidence."
Schumer posted a quote from Oprah Winfrey who apparently gave the film a stellar review.
"You know, you really walk out of that film and you feel what the definition of empowerment is, what the embodiment of empowerment is. You feel good about you, and you just can't do better than that as an artist. You walk out and you feel good about you and less judgmental about other people. And if you could do that in a film and make people laugh, come on, Amy Schumer," Winfrey reportedly said.
On top of the not-so-great reviews, The Hollywood Reporter stated the movie is slated to open on Friday to lower numbers than her other two comedies, "Snatched" and "Trainwreck." The movie is expected to take in $13 million to $15 million compared to "Trainwreck," which pulled in $30.1 million.
BOB NEWHART TALKS ON-SCREEN CHEMISTRY WITH SUZANNE PLESHETTE: 'THOSE THINGS ARE HARD TO FIND'
It's not the first time Schumer has been panned for one of her comedy projects.
She got bad press last year following her comedy special "Amy Schumer: The Leather Special," which opened to negative reviews. The special on Netflix received a one-star review on user ratings. Many users cited Schumer's profane comedy and explicit humor as the reason for the negative ratings.
Schumer accused "alt-right trolls" of flooding her comedy special with negative reviews. Netflix has since taken away the rating system.