America's Got Talent's 10-Year-Old Contestant Jackie Evancho Wows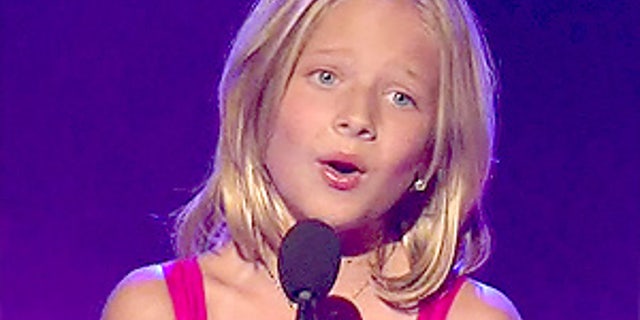 Is America's Got Talent's Jackie Evancho really just 10 years old? You'd never guess it by her singing voice.
The contestant wowed audiences and judges Tuesday night with her performance of the aria "O Mio Babbino Cara." She received a standing ovation.
Watch clips from America's Got Talent
Evancho is hardly the first unknown talent show contestant to be launched to instant fame. Susan Boyle became an overnight celebrity after her appearance on Britain's Got Talent became a worldwide sensation on YouTube. Taiwanese youngster Lin Yu-Chin's show-stopping rendition of Whitney Houston's "I Will Always Love You" also took YouTube by storm and led to a record deal with Sony Music Entertainment, where Boyle is signed.
VIDEO: Is Lin Yu Chun the next Susan Boyle?
Do you think Jackie will soon be joining them? Watch the video below and weigh in.
View original VIDEO: Watch America's Got Talent's 10-Year-Old Singing Sensation Jackie Evancho at TVGuide.com
Other Links From TVGuide.com