American Idol: Meet Jessica Sanchez's Alter Ego, Bebe Chez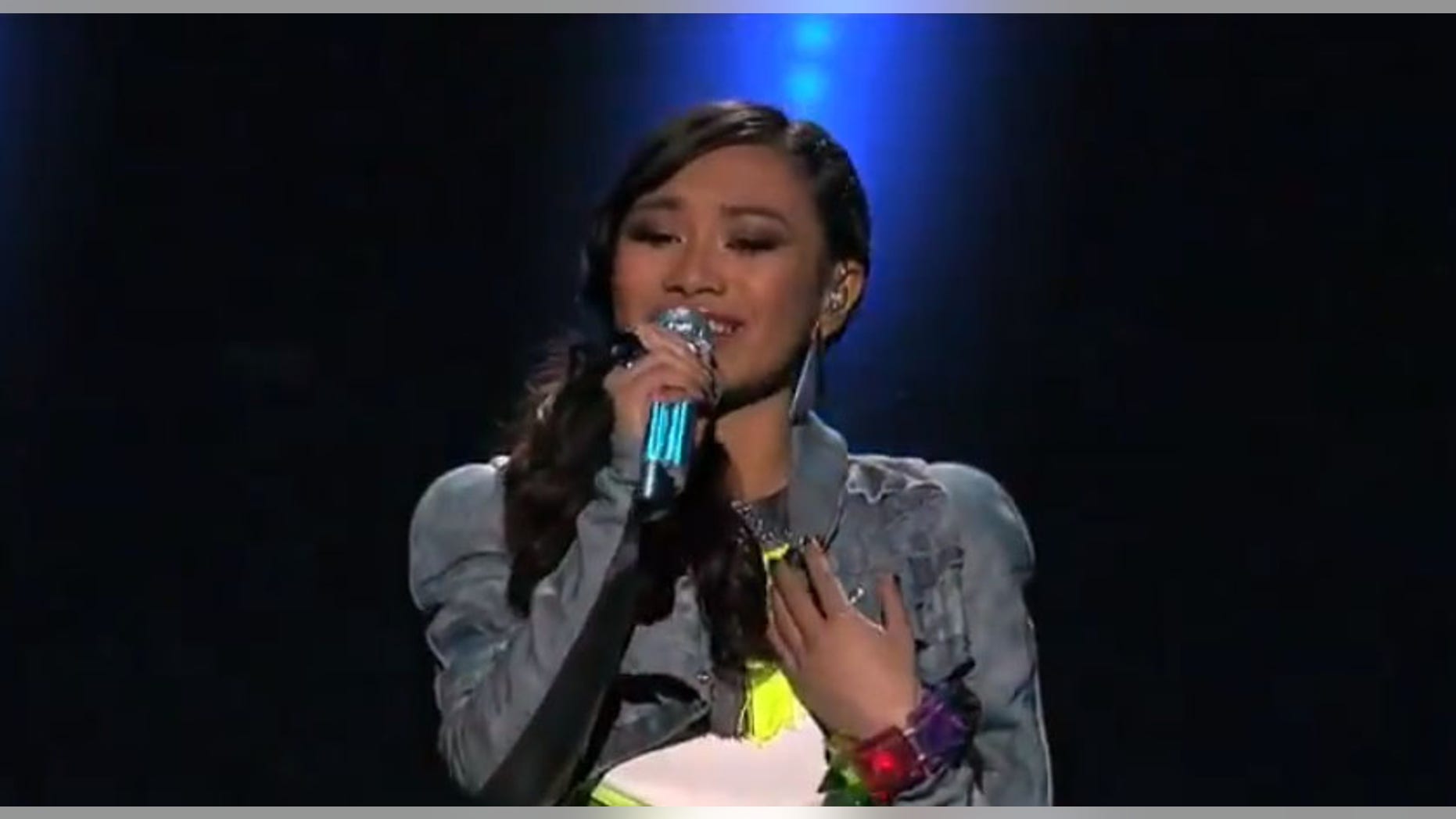 Jessica Sanchez introduced her alter ego, Bebe Chez, as she left the judges speechless singing Whitney Houston's "How Will I Know" Wednesday night on American Idol.
Sanchez rocked the stage, wearing leather pants and a neon shirt with flashy earrings, the perfect outfit for the 80's-week theme on Idol.
Like her idol Beyonce, whose alter ego is Sacha Fierce, Sanchez said her alter ego Bebe Chez is a wild child.
"Tonight you will see a lot Bebe Chez," Sanchez said. "She likes to party and have fun."
Jennifer Lopez felt Sanchez gave a spectacular performance.
"You are such a natural performer," said Lopez, smiling. "Your vocals just make everything go away for me. Really good performance."
Lopez then told Sanchez it's hard for her to believe how young she is, because of her vocal strength and maturity.
American Idol: Jessica Sanchez Gives Judges "Sweet Dreams"
Fellow judges rock star Steven Tyler and music producer Randy Jackson agreed.
"I got to say everything you do is great," Tyler said.
Jackson then said he enjoys how "effortlessly" Sanchez sings.
"I had the pleasure of working on that song [with Whitney]," said Jackson. "I can't believe the maturity [you have]."
Sanchez, 16, was all smiles, opening up to the audience about her alter ego and her life before Idol.
"Before this happened I used to consider myself a normal teenager," Sanchez said. "Hair, nails [and shopping]."
American Idol: Jessica Sanchez Brings Her Dream to Life
Mentoring the top eight remaining contestants on the singing competition this week were No Doubt's Gwen Stefani and Tony Canal.
"Jessica is shockingly good," said Stefani. "She's going to nail it."
Later in the evening Sanchez took the stage once more with Joshua Ledet and performed Aretha Franklin and George Franklin's "I Knew You Were Waiting."
The outcome was outstanding.
"Two of the greatest singers in this competition," Jackson said.
"You both worked it and look fly," he added.
Sanchez wore a long strapless gown, while Ledet donned a fitted suit.
"I'm looking there like… finale..maybe?" Lopez said, hinting that both Sanchez and Ledet may just end up battling it out as the top two remaining contenders.
"That was amazing," Lopez continued. "You guys slate that."
You can reach Alexandra Gratereaux at: Alexandra.Gratereaux@foxnewslatino.com or via Twitter:@GalexLatino
Follow us on twitter.com/foxnewslatino
Like us at facebook.com/foxnewslatino