'American Idol' contestant Joanne Borgella dead at 32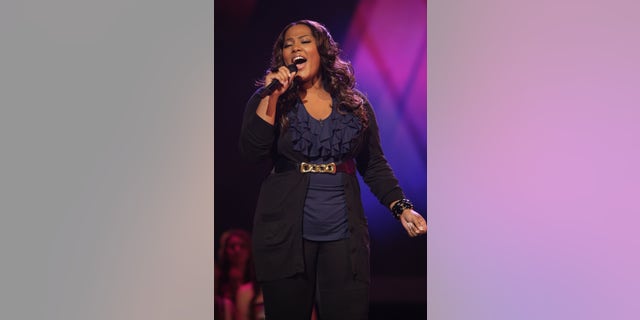 NEWYou can now listen to Fox News articles!
Former "American Idol" contestant Joanne Borgella died on Saturday at the age of 32 from cancer.
Borgella's family announced the sad news on the singer's Facebook page, saying, "At an early age, Joanne made a choice to serve and trust the Lord; and since her diagnosis over a year ago, Joanne made a choice to also be a fighter and share her journey with the world."
"Her faith, courage and strength were unshaken throughout every obstacle she encountered. Although our family is suffering with this great loss, we find comfort in the closeness Joanne shared with the Lord. We know her spirit still shines and will continue to live on in heaven."
In 2008, Borgella was a contestant on Season 7 of "American Idol" and made it to the top 12 girls category. She also appeared in 2005 on "Mo'Nique's Fat Chance," which she won using the name "Miss F.A.T."
Last year Borgella described her cancer as rare because it had spread to her chest. In the family's posting on Facebook they said she suffered from endometrial cancer, which attacks the lining of the womb.
The last time Borgella updated her social media pages was in September, when she said she was going to have radiation for two more procedures.