Allison Janney recalls winning her first emmy, talks 'The West Wing'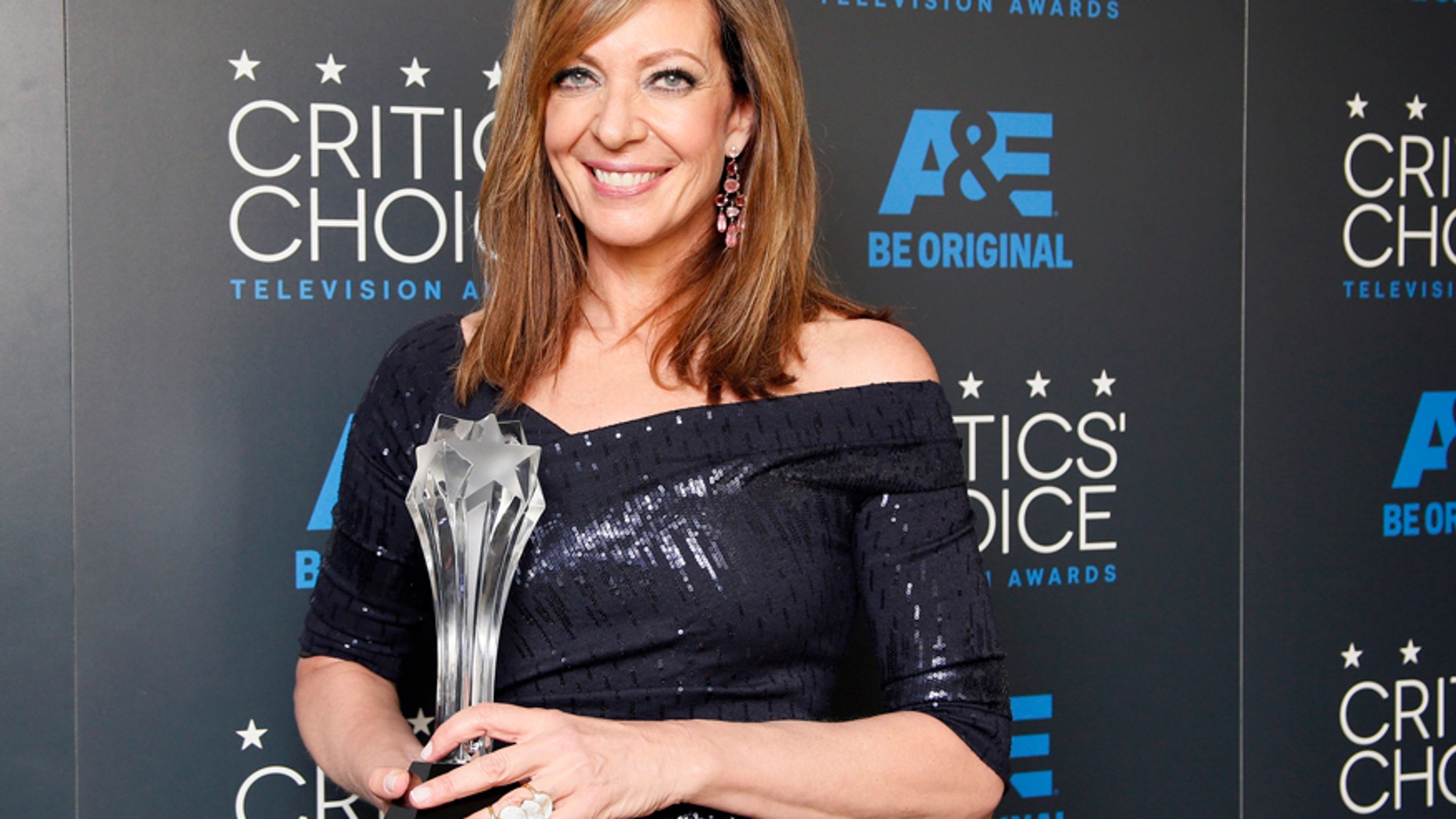 When Allison Janney won her first Emmy for her portrayal of White House press secretary C.J. Cregg in "The West Wing," she kicked off a chain reaction of wins for herself and the show over the next six seasons. Last year, the actress went two-for-two, winning for her roles in CBS' "Mom" and Showtime's "Masters of Sex." She's earned repeat noms for both series this year. Janney told Variety about her first victory, and what it meant to eat, sleep and occasionally have trouble breathing "West Wing."
Variety: What was the moment like when they called your name?
Allison Janney: I couldn't take in air because first of all I was trying to look good in my tight, gold, Pamela Dennis dress — the sequins on the side were digging into my skin. I was in such pain. I have never been so overwhelmed and terrified in my life. It was the first win for "West Wing." I was the first category up for "West Wing," so I just felt electricity from all the people in my section. It was completely overwhelming and I'm getting chills thinking about it.
Variety: What else happened that night?
Janney: I remember making the choice to sit on Martin (Sheen)'s lap backstage. It was in the tabloids like "best ass." I was like "Holy shit!" It made me look so curvaceous, but I actually don't have much of an ass at all — especially by today's standards of what a good ass is — it's really lacking. But that picture made it look like I had a really voluptuous ass. It was just a camera angle and the dress, and it's a very funny picture.
Variety: What do you remember about your life during that first season?
Janney: I hadn't moved completely, I was subletting a place. We were so thrilled that the show went — we didn't think it would after the pilot. We would all be in background shots. We would all do extra work in other people's scenes to make it really layered and textured. That disappeared in season two. But we ate, slept and breathed "West Wing" and we were completely happy to be doing it.
Variety: And after season one?
Janney: Every subsequent year it was great, but not without its challenges brought on by the long hours taking their toll on our families and friends. I pissed off a lot of people in those first two years because I didn't return phone calls. I made some mistakes in my personal life. But I always knew that I was so happy to be a part of something that was, I thought, socially responsible and entertaining and it just made me feel good to do what I do.
Variety: What was it like to be C.J.?
Janney: The only downside of her was that people thought I had C.J.'s mind and I could talk about politics. Uhhhh, no. I am not C.J. at all. So that was always a pretty big disappointment to people who thought I was similar to her. The clumsy, falling, being silly and the goofy insecure parts are me.
Variety: After two years you were bumped from supporting to lead actress and won again.
Janney: That was Tommy (Schlamme)'s idea. He was like, "We want to move you to the best actress category because we want someone else to win supporting (from) 'West Wing.'" And I was like "Uh, OK. Whatever." I didn't think that would happen either. So it goes to show you. I take credit for what I do, but I know that Aaron (Sorkin) created that character that I got to play. I think sometimes when you win these things, people fall in love with her, the character, and I did, too