'All My Children' creator Agnes Nixon dies at 93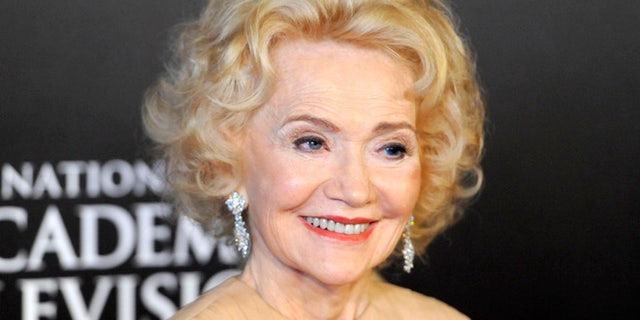 LOS ANGELES – Agnes Nixon, the creative force behind the enduring TV soap operas "One Life to Live" and "All My Children," died Wednesday. She was 93.
Nixon died at a Haverford, Pennsylvania, physical rehabilitation facility close to her Rosemont home, said her son, Bob Nixon. She had checked in to gain strength for a planned book tour, he said.
Nixon had just finished writing her memoir, "My Life to Live," on Sunday, a week before it was due to publisher Penguin Random House, her son said.
The cause of death was not immediately known, he said.
"She was really a great wife, mother and human being — but above all, a writer. She was writing up until last night," he said, and had called him with a few corrections for the book.
She had suffered a stroke four years ago that had serious complications but had fought back, Bob Nixon said. He confirmed her birthdate as December 1922, despite media reports listing her age as 88.
"I am devastated to learn that we have lost Agnes. I adored her and admired her and I am forever grateful to her! May this liveliest and loveliest of women rest in peace," said a statement from Susan Lucci, who starred as Erica Kane on "All My Children."
Nixon created, wrote and produced the long-running ABC daytime serials, which were canceled in 2011 as the network bowed to the reality that soap operas had faded as a daytime TV force.
"All My Children" had aired for nearly 41 years, while "One Life to Live" had made it to 44 seasons. Both were set in fictional Philadelphia-area towns.
They were both known for incorporating social issues into their stories, with Lucci's character of Erica Kane the first regular TV character to undergo a legal abortion, in 1973.
The fictional worlds that Agnes Nixon created in the pretend Pennsylvania towns of Pine Valley and Llanview hadn't faded for her, Bob Nixon said.
"It might not have been on the air but it was in her head," he said.
Her memoir is scheduled to be released in early 2017.