Alexa and Carlos PenaVega are having a boy, and you'll never guess his name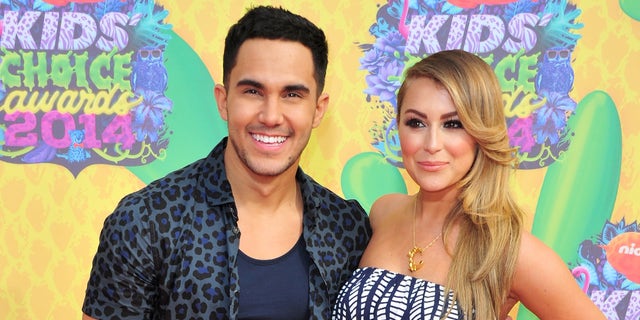 Alexa PenaVega and Carlos PenaVega announced that they are having a baby boy.
The actress and Big Time Rush singer took to social media this weekend to share the details about their bundle of joy – including the very original name they selected for him.
"Ocean King PenaVega," Alexa captioned on Instagram with a sonogram image of their upcoming arrival. "We can't wait to meet this little blessing."
In regards to the name choice, Alexa wrote, "God called the dry ground 'land' and the water the 'seas.' And God saw that it was good. That is why we went with Ocean. And he is a son of the one true "King.' For us it has a beautiful biblical meaning."
They made the reveal during their relaxing baby-moon vacation on Royal Caribbean's Allure of the Seas cruise.
"We can't get enough of the ocean! Can't wait for all the adorable mini bathing suits we get to pack next year," Alexa wrote on Instagram.
Carlos added with his own photo, "Please tell me this counts as the #babysfirstcruise," adding that Ocean King "is going to be just like their daddy and mommy. Gotta love the ocean!"
The happy couple announced they were expanding their family about two months ago and since then have documented their experience for their fans. Alexa is about 25 weeks into her pregnancy.
Like us on Facebook
Follow us on Twitter & Instagram