Alejandra Guzmán Accused of Performing for Drug Traffickers "Los Zetas"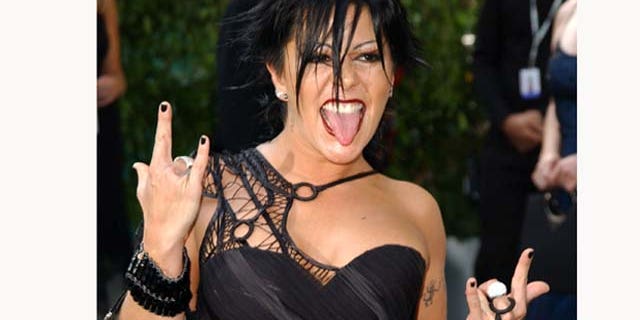 Latin America's Queen of Rock, Alejandra Guzmán is being accused of allegedly performing for infamous drug traffickers Los Zetas according to Mexican newspaper El Economista.
The paper, which sources the daily known as "La Reforma" reports how the singer/actress agreed to put on a live pre-Christmas show back in 2006, organized by the leader of the criminal organization, Heriberto Lazcano a.k.a."El Lazca."
The information was leaked by an anonymous witness who is currently under the custody and protection of Mexico's Attorney General.
According to the witness, the concert, held in Río Bravo, Tamaulipas, was filled with drugs, booze and prostitutes. Allegedly, there were also raffles for houses and expensive cars.
"Prostitutes from Monterrey arrived at the party," the witness said. "There was also a variety of drinks, like beer and tequila among others. Musicians such as Los Tucanes de Tijuana and
Alejandra Guzmán, and more events happened in the same day."
Other musicians, such as Ranchero singer Ramón Ayala and his band, have also been accused of performing for drug traffickers in the past.
Follow us on twitter.com/foxnewslatino
Like us at facebook.com/foxnewslatino