Alan Ladd never 'got caught up in fame' says son: 'He was a good father'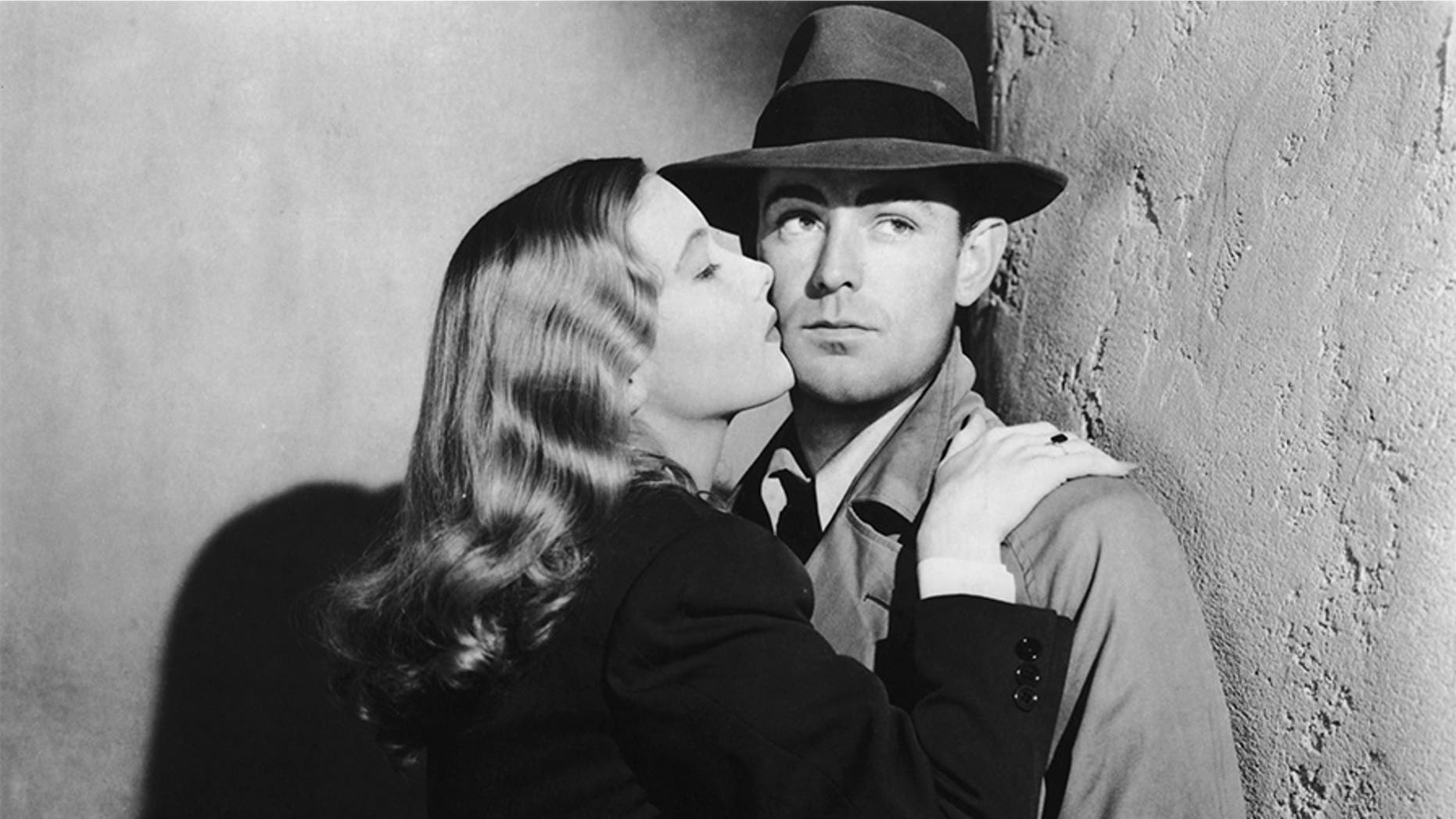 Alan Ladd Jr. first learned his father was a movie star when he was just about 6 years old and saw a preview for one of his upcoming films.
Patriarch Alan Ladd, who appeared in about 150 movies, including 1942's "This Gun for Hire" and was often paired opposite screen siren Veronica Lake, passed away in 1964 at age 50 from an accidental drug overdose.
His son, a celebrated film industry executive and producer who famously gave "Star Wars" and "Alien" the green light in the '70s, said he still has fond memories of the late actor.
"I never saw him get caught up in fame," the 81-year-old told Closer Weekly in the magazine's latest issue. "My stepmother was more involved with the business than he was. She was an extraordinary woman, and he was a good husband. He was a good father."
Ladd explained his father just wanted to tell compelling stories for audiences.
"I don't care how small the parts are, as long as they're good," Alan once said, a message that still resonated with his son.
"I learned it's not necessary to scream and yell at people," said Ladd about his own career. "I was very quiet and laid-back, just like he was."
Still, Ladd insisted his father never intended to be an actor. He was originally working as a crew member on a film at Warner Bros. in the early 1930s when he was inspired by another movie star.
"He saw Errol Flynn doing all these wonderful things and said, 'I can do that!'" said Ladd. "And from there it just snowballed."
Alan's first credited movie role was that of seasick voyager Colin Farrell in 1939's "Rulers of the Sea." He kept busy in Hollywood until his death. His last film was 1964's "The Carpetbaggers."
The Hollywood Reporter noted his son later became an agent in the 1960s to clients including Judy Garland and Warren Beatty before going into producing. He won a "Best Picture" Oscar in 1995 for producing Mel Gibson's "Braveheart."
Back in 2012, the actor's other son, actor/producer David Ladd discussed his father's legacy with film historian Alan K. Rode.
"He was a big star," David explained at the time. "And in being such a big star… you didn't need anyone but that big star in a film. And a lot of his films didn't survive for just that reason. Spencer Tracy was a great actor and a great star. But you always had to put Spencer Tracy in a movie with Katharine Hepburn or with Clark Gable — you didn't have to do that with the big star."
David also revealed Alan was selective when it came to his roles. Director Billy Wilder previously told the now 71-year-old his father turned down 1944's "Double Indemnity." Actor Fred MacMurray would go on to star in the movie opposite Barbara Stanwyck.
David also claimed his father turned down 1950's "Sunset Boulevard" alongside Gloria Swanson, as well as 1951's "Ace in the Hole" and 1954's "Sabrina" with Audrey Hepburn.
"There was a logic to it," said David. "Billy Wilder was making movies at Paramount. They were smaller movies and dad was the biggest star on the lot… But could you imagine had he done those movies? That legacy would have been something."