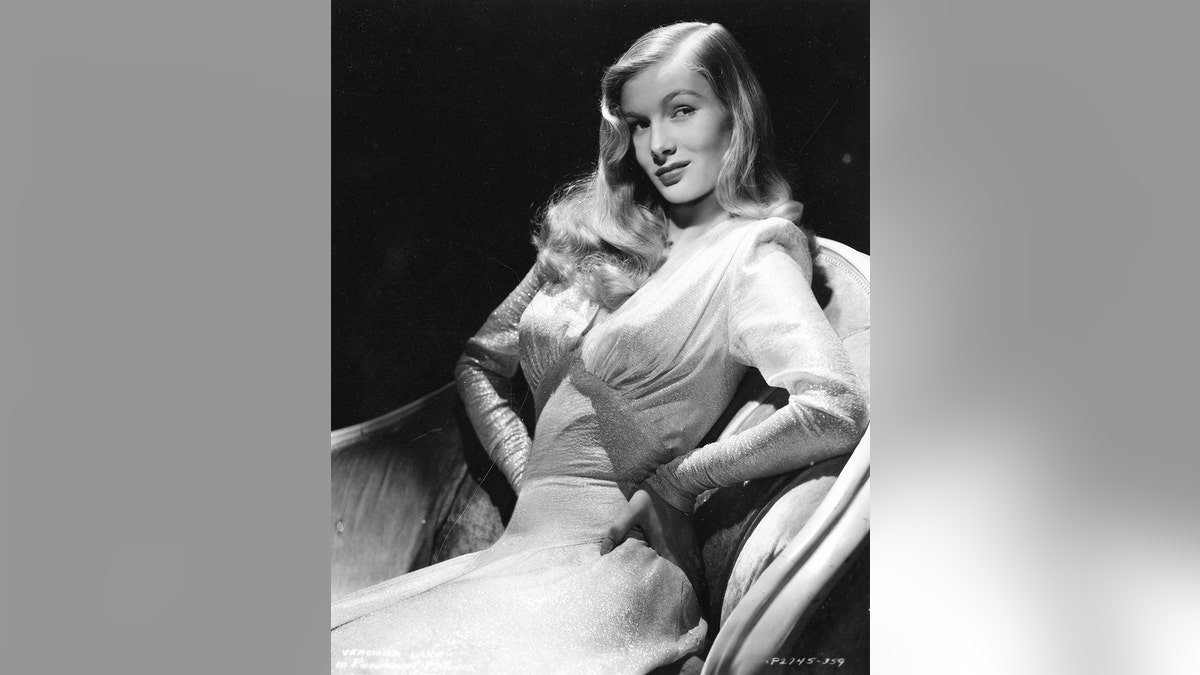 When Sue Cameron went to interview one of the most sought-after pinups of World War II, the reporter was shocked by what she saw.
It was 1970 and the longtime TV columnist for The Hollywood Reporter was meeting former '40s star Veronica Lake at Musso and Frank's restaurant in Hollywood to discuss her new tell-all.
THROWBACK TIME — CELEBRITY FLASHBACK PHOTOS
Cameron, who served as a reporter for the publication throughout the '70s, recently published a book titled "Hollywood Secrets and Scandals," which details her many interviews and encounters with stars like Joan Rivers, Lynda Carter and Valerie Harper, among others.
Lake, who died in 1973 at age 50, was one of her many subjects.
"My picture of her was this gorgeous screen siren with the beautiful blonde hair covering one eye," Cameron told Fox News. "But there sat a woman who looked like a cleaning lady. I was really startled. I instantly knew here was someone… who was probably struggling financially. You could see she was very damaged."
Lake, once a bright star in Tinseltown, had fallen hard rapidly. Lake's acting career had faded by the time she was 30 and she was working as a cocktail waitress in New York City.
Lake allegedly turned to alcohol during the height of her fame to relieve herself from the symptoms of schizophrenia, a mental disorder she was diagnosed with as a child.
However, her deteriorating mental state, a domineering stage mother and the pressures of maintaining her skyrocketing career led to the destruction of her Hollywood career.
The alcohol had wrecked Lake's sought-after beauty so much, Cameron claimed she appeared to be in her 70s when she was just 47. By then she had also suffered from several failed marriages. The Los Angeles Times added that in her later years, Lake rarely saw her three children or heard from them.
By the 1960s, Lake had bitter memories about her time as one of Hollywood's reigning stars.
"'I hated Hollywood,'" Cameron recalled Lake telling her. "'I wasn't a person. I was a commodity. I was being suffocated here and I had to get out.'"
Cameron revealed Lake originally hesitated to do the interview because she wasn't sure if the young journalist would know who she was.
"Sometimes I wonder if anyone remembers me," Lake said.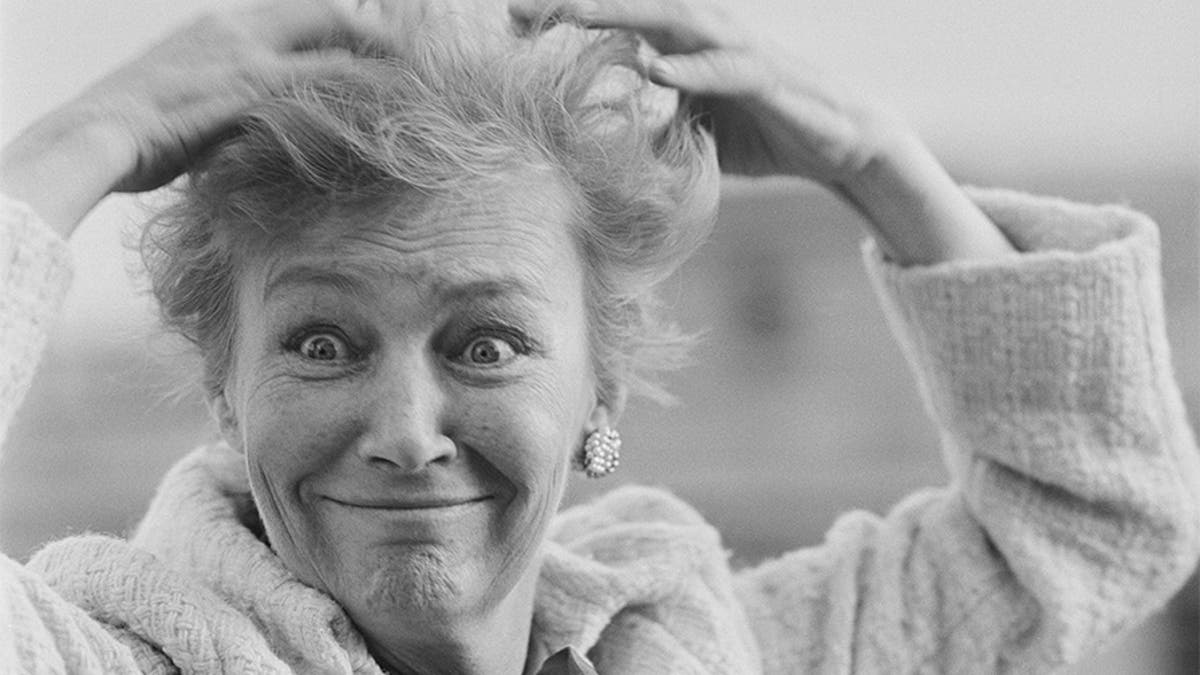 Cameron would go on to witness just how far down Lake had fallen in Hollywood.
"That day she was getting a star on the Walk of Fame," recalled Cameron, "she asked me to go with her. I said of course. I had no idea there wouldn't be anybody there. There was not one person there.
"Today, there are busloads of people that show up — it's insane. And here was one of the most extraordinary movie stars of the '40s... standing alone on Hollywood Boulevard with me and Gary Owens from 'Laugh In' and her star sitting there."
Cameron claimed there was no one to welcome Lake on what should have been a joyous celebration honoring her big screen accomplishments.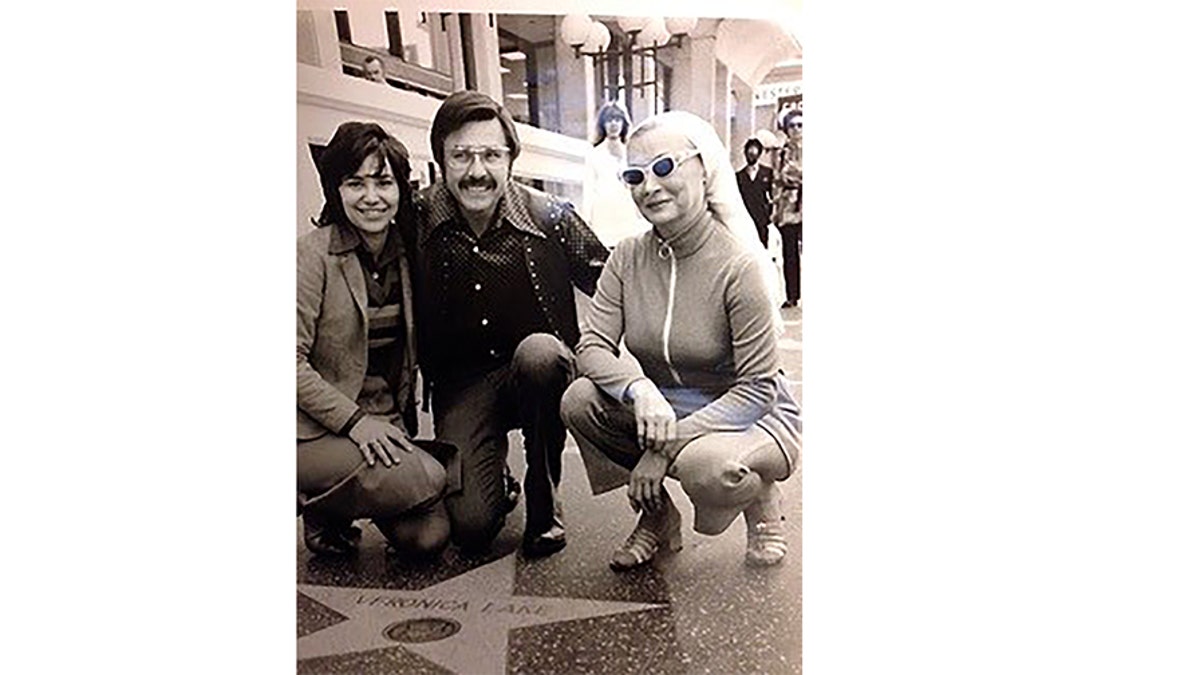 "There was no microphone," she claimed. "There was nothing. It was just three people… I was devastated for her. Just devastated… It was really a stunning experience. I could see that she recognized what was happening.
"She put on a brave face. She tried to smile through it. But you could see that she was just trying to get through it. She wanted to get it over with and she couldn't wait to leave. She literally left town as soon as that picture was taken."
Before Lake left Hollywood for good, she told Cameron she hoped their meeting wouldn't be the last. It was.
"I now think it was a mistake for her to come back to Hollywood," Cameron admitted. "She would have been better off staying where she was. She looked very haggard. She looked like she had been a drunk for years. But she wasn't drinking that day. It's possible, and this is just speculation, that she was sober.
"And wherever she was living, she might have felt safe. But then she went off and dipped her toe again in Hollywood and got screwed over once again with nobody there. I've been to so many star unveilings. Hers was really the only one where there were just no people… it was strange."
Lake died from hepatitis penniless. The New York Times reported not many people attended her memorial service. A longtime friend of Lake's told the publication her ashes remained at a Vermont funeral home until 1976. Another pal then paid the home $200 to ship the ashes and honor her request of spreading them in the waters off Miami.
The newspaper added a spoonful of Lake's remaining ashes were reportedly found in a Catskills antique store. And while the shop owner insisted it's the real deal, some have questioned its authenticity.
Cameron said she believed Lake drank to drown out memories of being pushed around in Hollywood.
"She was a rebel from the very beginning," she explained. "And I understand that she wasn't very nice on sets. That she yelled at people, yelled at her co-stars. I guess that's why she was thrown out of Hollywood.
"Alcoholics seem to have a self-destructive button. And the many good things that happen to them? They tend to blow it up. I think she did it deliberately without even knowing."
Cameron said she regretted not finding another opportunity for the two to reunite.
"When someone becomes a star and they don't have… family or people who are really supportive and appreciative of them, they don't do well in Hollywood," said Cameron. "It's very, very hard to be a public personality. And if you don't have stability, faith or a true sense of self, you will just perish… She looked like she needed a friend."