Al Sharpton says Jussie Smollett should 'face accountability to the maximum' if attack was orchestrated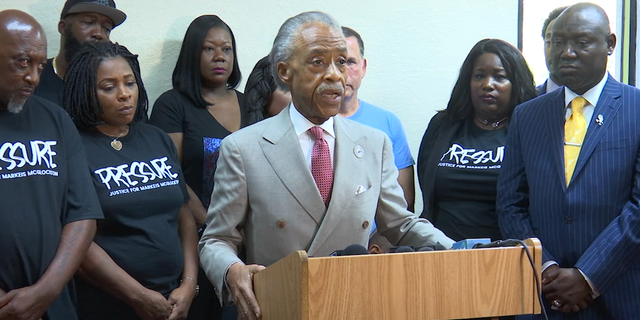 When "Empire" actor Jussie Smollett said he was attacked by two masked men yelling racist and homophobic epithets, as well as "This is MAGA country," MSNBC host Al Sharpton came out in support of the star.
"We can't make people love each other, but we can sure hold them accountable if they harm each other," Sharpton said at the end of his "Final Thoughts" segment headlined, "We're with you Jussie."
But amid multiple reports this weekend that Smollett may have been involved in orchestrating the attack, Sharpton, who made his name in the 1980s as the spokesperson for Tawana Brawley in what turned out to be false claims she was raped by four white men, changed his tune on-air on Sunday.
ROBIN ROBERTS SAYS COPS FELT JUSSIE SMOLLETT WAS CREDIBLE AT TIME OF INTERVIEW
"If it is found that Smollett and these gentlemen did, in some way, perpetrate something that is not true, they ought to face accountability to the maximum," Sharpton said referring to the actor and two men linked to him who have been questioned by police. "Let us get to the bottom of it, and let justice be done, no matter who is right or wrong."
POLITICIANS WHO JUMPED ON JUSSIE SMOLLETT ATTACK CLAIM IN AWKWARD SPOT
Smollett, who is black and openly gay, has claimed he was attacked by two masked men early on Jan. 29 as he walked to his Chicago apartment from a Subway restaurant. Smollett alleged the men shouted racial and anti-gay slurs at him.
Sharpton famously lost a defamation suit when the Brawley attack was eventually found not to have happened. Now, there are reports that Smollett might have also orchestrated an alleged attack, as several local and national news reports have cited sources saying the attack was a hoax, reports the Chicago Police Department have not confirmed.
Last week, Chicago police questioned two Nigerian brothers in the reported attack but released them Friday without charges. Police spokesman Anthony Guglielmi said the pair had given officers information that had "shifted the trajectory of the investigation."
FOX NATION'S 'SCANDALOUS: THE MYSTERIOUS STORY OF TAWANA BRAWLEY' GOES IN-DEPTH ON THE LIE THAT MADE AL SHARPTON FAMOUS
"While we are not in a position to confirm, deny or comment on the validity of what's been unofficially released, there are some developments in this investigation and detectives have some follow-ups to complete which include speaking to the individual who reported the incident, " Guglielmi said Sunday.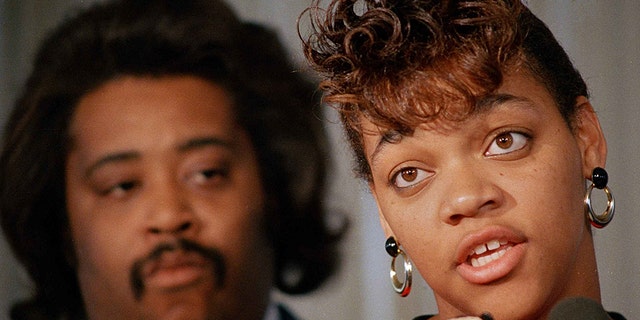 Smollett received an outpouring of support from politicians, celebrities and journalists when he first went public about the alleged attack in January. Smollett claimed at least one of the attackers said to him, "this is MAGA country," in reference to President Trump's campaign slogan.
The Brawley rape allegations in the late 1980s left an entire community on the brink of "civil war" – and a recent Fox Nation documentary took a closer look at one of the most racially-charged legal sagas in American history.
The New York teen's claims -- in which she said she was allegedly raped in the woods by multiple white men in Wappingers Falls, NY, and then left wrapped in a feces-covered plastic bag with racial slurs written on her body -- helped springboard the careers of activists including Sharpton. But after an extensive investigation filled with twists and turns, a grand jury found the allegations to be an elaborate hoax.
Smollett's lawyer has denied his client had anything to do with his alleged attack in Chicago.
"As a victim of a hate crime who has cooperated with the police investigation, Jussie Smollett is angered and devastated by recent reports that the perpetrators are individuals he is familiar with," attorneys Todd S. Pugh and Victor P. Henderson said in a statement. "He has now been further victimized by claims attributed to these alleged perpetrators that Jussie played a role in his own attack. Nothing is further from the truth and anyone claiming otherwise is lying."
Fox News' Alex Pappas, Greg Norman and Samuel Chamberlain contributed to this report.