Fox Nation's 'Scandalous: The Mysterious Story of Tawana Brawley' goes in-depth on the lie that made Al Sharpton famous
The Tawana Brawley rape allegations in the late 1980s left an entire community on the brink of "civil war" – and now, Fox Nation takes a closer look at one of the most racially-charged legal sagas in American history.
"Scandalous: The Mysterious Story of Tawana Brawley" makes its debut today on the brand new, subscribers-only streaming network, and features exclusive interviews with those central to the case.
The New York teen's rape claims -- in which she said she was allegedly raped in the woods by multiple white men around this day 31 years ago in Wappingers Falls, New York, and then left wrapped in a feces-covered plastic bag with racial slurs written on her body -- helped springboard the careers of civil rights activists such as Al Sharpton.
But after an extensive investigation filled with twists and turns, a grand jury found the allegations to be nothing more than an elaborate hoax.
"We should have been upset by the fact that for a year or more this girl – and her advisers – had an entire community feeling like at any moment we were going to have some sort of civil war," Jonna Spilbor, a Dutchess County attorney, says in the special.
Despite this conclusion, the lives and reputations of some were tarnished irreparably. Still, some remain loyal to Brawley and her legal team, convinced at the very least "something happened" to the teenager in 1987.
"If you purely looked at the medical evidence, something happened to Tawana Brawley," Michael Hardy, an attorney who has represented Sharpton, tells Fox Nation in the special. "The grand jury report, it is what it is. Does that report have to be accepted as truth? I don't know if it does."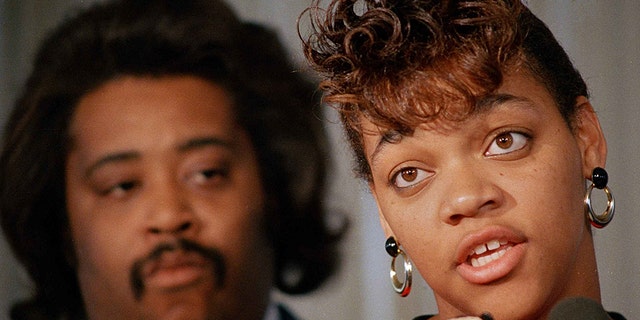 "Scandalous: The Mysterious Story of Tawana Brawley" covers the entire story, from events leading up to the alleged incident to the defamation suit filed against Brawley and her attorneys by former Dutchess County prosecutor Steven Pagones -- who had been falsely accused of raping the black teen.
It will feature interviews with major players in the incident, including Attorney General Robert Abrams, who led the investigation -- and goes into detail about some of the repercussions Brawley has faced.
"Her father lost his job, her aunt lost her job with the state, they lived on I-95 for a few months," retired New York Police Department detective Graham Weatherspoon says in the special. "They were living out of their car driving up and down I-95. It was so bad that even their credit cards had been shut down."
Abrams, who says the allegations Brawley made "were not corroborated by any of the facts," credits a "meticulous investigation" for bringing the light to what really happened that year just north of New York City.
In the end, the case inflamed racial tensions at a crucial time in our nation's history and highlighted the importance of thoroughness in the justice system. To go further in-depth, click here to watch "Scandalous: The Mysterious Story of Tawana Brawley.
Fox News' Jennings Grant contributed to this report.