Adam Sandler earns raves at Cannes Film Fest (yes, really)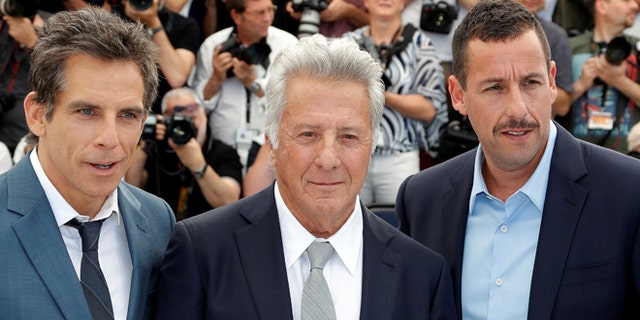 Adam Sandler is far from a Cannes Film Festival regular, but the American comedian was the toast of the event Sunday, earning some of the best reviews of his career for Noah Baumbach's "The Meyerowitz Stories."
Baumbach's film premiered Sunday in competition for the Palme d'Or — the top prize at the famous festival. It stars Sandler and Ben Stiller as brothers in the dysfunctional New York family of an aging artist, played by Dustin Hoffman.
For many, Sandler's performance here recalled some of his rare dramatic turns, like in Paul Thomas Anderson's "Punch Drunk Love."
Sandler told reporters that his first thought about making the movie was that he didn't "want to let anyone down."