Actress Camryn Manheim calls Bush beheading on HBO 'despicable'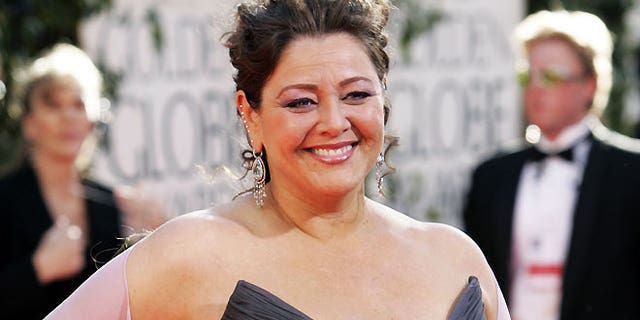 Camryn Manheim has been a strong supporter of Democratic ideals over the years, but she was nevertheless disgusted by the recent revelations that the creator's of the HBO hit "Games of Thrones" had used the likeness of former Republican President George W. Bush as a decapitated figure on an episode of the show.
"(Bush's head on a stake) and throwing shoes at him, honestly it has gotten despicable. I really think our country is lead by politicians and reporters," Manheim lamented to FOX411's Pop Tarts column at the American Cancer Society's 'More Birthdays' campaign, which brought out the cast of "The Hot Flashes," a film that stars Manheim, Brooke Shields, Wanda Sykes and Virginia Madsen. "Reporters have to get back to having responsibility and respect, being respectful to all people elected to office whether they are the person you originally supported or not."
And with the presidential election looming, Manheim was also eager to voice what issues are most important to her this time around.
"Health care is one of them, as well as a woman's right to choose, the right to marry who you want to marry, the war, and how we spend our money," she continued. "Education is also a big one for me as I have an 11-year-old boy. We have a lot to figure out in this country and I am hoping that this election we can figure out the things we need."
But according to Madsen, it's up to the folks on Capitol Hill to lead by example when it comes to the issue of respect.
"D.C. can repair that by repairing themselves. People have lost respect in general for our government, that's why it is raining down on our president," she said. "I am embarrassed and ashamed when people disrespect the President of the United States regardless. We are losing a lot of our graciousness, politeness and respect as a society so they need to stand up and stop the bickering and be proud to be an American."
And in terms of important issues ahead of the election, Madsen is in support of more funding being allocated to mammograms and in particular mobile mammogram units and ultrasounds in the quest to prevent breast cancer.
"I have really good insurance and I go to a Beverly Hills place, that is just included, but a lot of women don't have that. They don't have good insurance," she added. "This is something we need to focus on right now, and I don't give a damn which side of the aisle you are on. We need to put aside our partisan politics and come together as women to make something happen."
Danielle Jones-Wesley contributed to this report.