Actor Danny Trejo scolds school board after massive L.A. high school brawl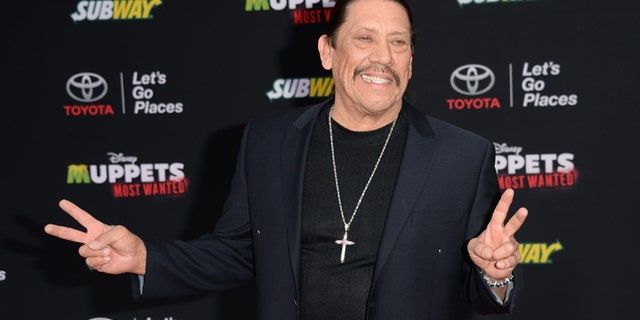 NEWYou can now listen to Fox News articles!
Actor Danny Trejo, frustrated after a racially-charged brawl occurred at a Los Angeles high school, accused school administrators of not listening to students who feel unsafe.
"You're not listening to them. They'll come up here and tell you," Trejo exclaimed at a school board meeting for Sylmar High School in Los Angeles on Wednesday night, according to KABC. "That's who we should be talking to – parents and them."
The meeting was held two days after a melee broke out because of what some people claim was tension between black and Hispanic students. The brawl – which involved about 40 people – was caught on video and went viral online.
Warning: This video contains graphic violence.
Trejo, who does not have any children attending the school but has ties to Sylmar, said school administrators' "heads are in the sand" if they believe that the fight was not partially triggered by race.
"The first time Mexicans and African-Americans got together, we got a black president," he told NBC Los Angeles after the meeting. "So good things can really happen when we get together."
It's not immediately clear if race was the catalyst of the brawl. The Los Angeles Unified School Police Department said the fight was triggered by a dispute that started at a prom after-party over the weekend and continued into Monday.
The investigation is ongoing.
Superintendent Michelle King said the Monday brawl was an "unacceptable occurrence," however, parents and students want more done to address the tension felt on campus.
"I don't feel safe at school," one student said during the board meeting. "We have to walk around in groups at school, because we don't feel safe."
Rickey Madden, the father of three Sylmar students, said, "They walk together in groups. They're basically doing the same thing you have to do in prison."
Slymar High principal James Lee said he plans to put together a task force made up of students, parents and administrators to get to the root of the problem and fix it.
"This is our future," Trejo said. "All these kids."