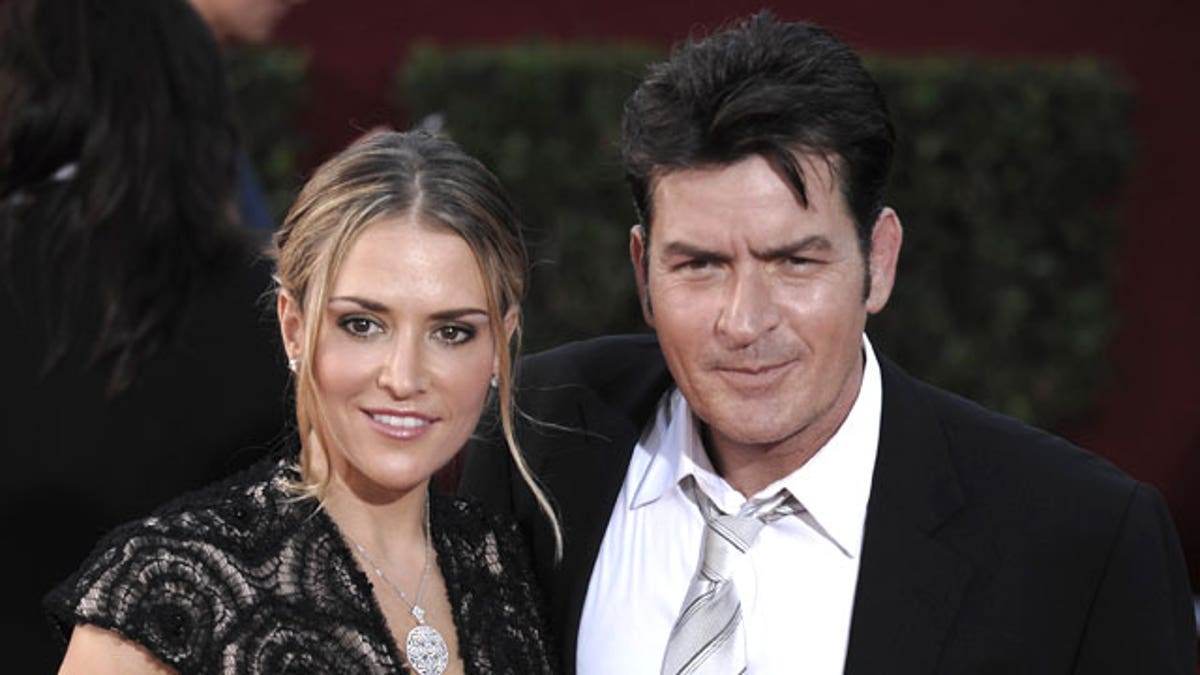 Charlie Sheen's publicist says the actor has entered rehab and is taking a break from the hit CBS show "Two and a Half Men."
Publicist Stan Rosenfield wrote in a statement Tuesday that Sheen has voluntarily entered rehab for an unspecified reason and is seeking privacy.
"As a preventative measure, Charlie Sheen has entered a rehabilitation facility," the publicist wrote in a four-sentence statement that did not specify why Sheen, 44, was seeking treatment. The statement sought privacy for the embattled actor.
Sheen's bosses expressed support for the actor in a statement that said production of "Two and a Half Men" would temporarily stop.
"CBS, Warner Bros. Television and (Executive Producer) Chuck Lorre support Charlie Sheen in his decision today to begin voluntary inpatient care at a treatment center," the statement said. "We wish him nothing but the best as he deals with this personal matter."
The statement offered no timetable for when the show would resume taping.
TMZ reports Sheen's wife, Brooke Mueller, currently has the couple's two children at the rehab facility she is at.
Mueller's facility allows children to say with patients, according to TMZ.
Sheen entering rehab comes roughly two months after his arrest in Colorado after being accused of holding a knife to his wife's throat and threatening to kill her. Sheen faces a felony domestic violence charge in the case.
Click here for more from TMZ.com.
The Associated Press contributed to this report.