Abby Lee Miller undergoes 'emergency surgery' during cancer battle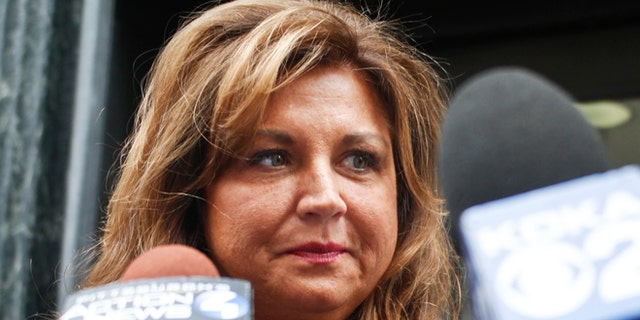 NEWYou can now listen to Fox News articles!
Abby Lee Miller's health battle continues.
The "Dance Moms" star shared an update with fans on Instagram on Tuesday, revealing that she had undergone another "emergency surgery."
RELATED: Abby Lee Miller Says She's 'Free at Last' on Scheduled Halfway House Release Date
"After another 2 hour MRI this morning, the pros thought I needed one more quick little emergency surgery!" Miller captioned a picture of her arm in a hospital bed, complete with admission bracelets and an IV port. "Ugh! I'm in recovery now and texting so everything must be ok, just hiccups in my plans! I'm on a tight schedule; shooting two projects and I need to get out of here and on with my life!!! Please keep me in your prayers🙏🏻 I'm grateful for all the well wishes! #ALDC #aldcla #dancemoms#abbyleemiller #lymphoma@hoomanmelamedmd."
The reality star was preliminarily diagnosed with Burkitt Lymphoma in April, just a few days after she underwent emergency back surgery.
PICS: Abby Lee Miller Shares Tearful Photo From Her Hospital Bed
"So much gratitude and love for those who listened, those who looked deeper and those who leapt into action. So much more I wish I could say......about how quickly your life can change at the hands of others," Miller shared on Instagram following her diagnosis. The dance instructor also recently celebrated her release from the halfway house where she had been serving time for bankruptcy fraud.
Burkitt Lymphoma, which is a non-Hodgkin lymphoma, is a form of cancer that affects the lymphatic system and starts in antibody-producing B cells, which are part of the immune system. Miller's orthopedic spine surgeon, Dr. Hooman Melamed, told ET at the time that "people who have been diagnosed with this have a good prognosis."
EXCLUSIVE: Abby Lee Miller Preliminarily Diagnosed With Non-Hodgkin Lymphoma