51 beauty Queens vie for Miss USA crown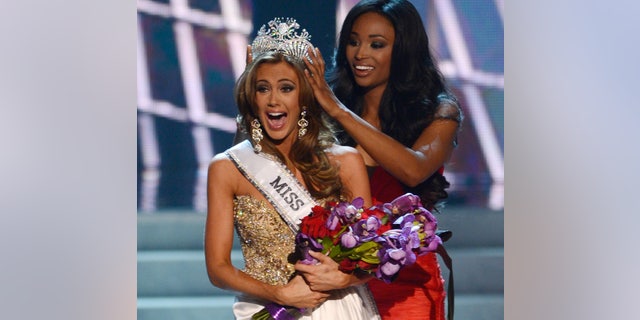 Beauty queens from every U.S. state and the District of Columbia are vying for the crown, each hoping to be named Miss USA.
Reigning queen Erin Brady, of South Glastonbury, Connecticut, is to relinquish her crown Sunday evening when her successor is chosen in a competition in Baton Rouge, Louisiana.
Contestants will be cut from 51 to 15 after the three-hour broadcast opens at 8 p.m. EDT, based on competitions and interviews conducted in recent days. Remaining contestants will be judged in swimsuit, evening gown and interview competitions.
The winner of the 63rd Miss USA title will represent the U.S. at the Miss Universe competition later this year. Brady has said she worked hard during her tenure to break stereotypes about pageants and the women who compete in them.