5 things you didn't know about Mayim Bialik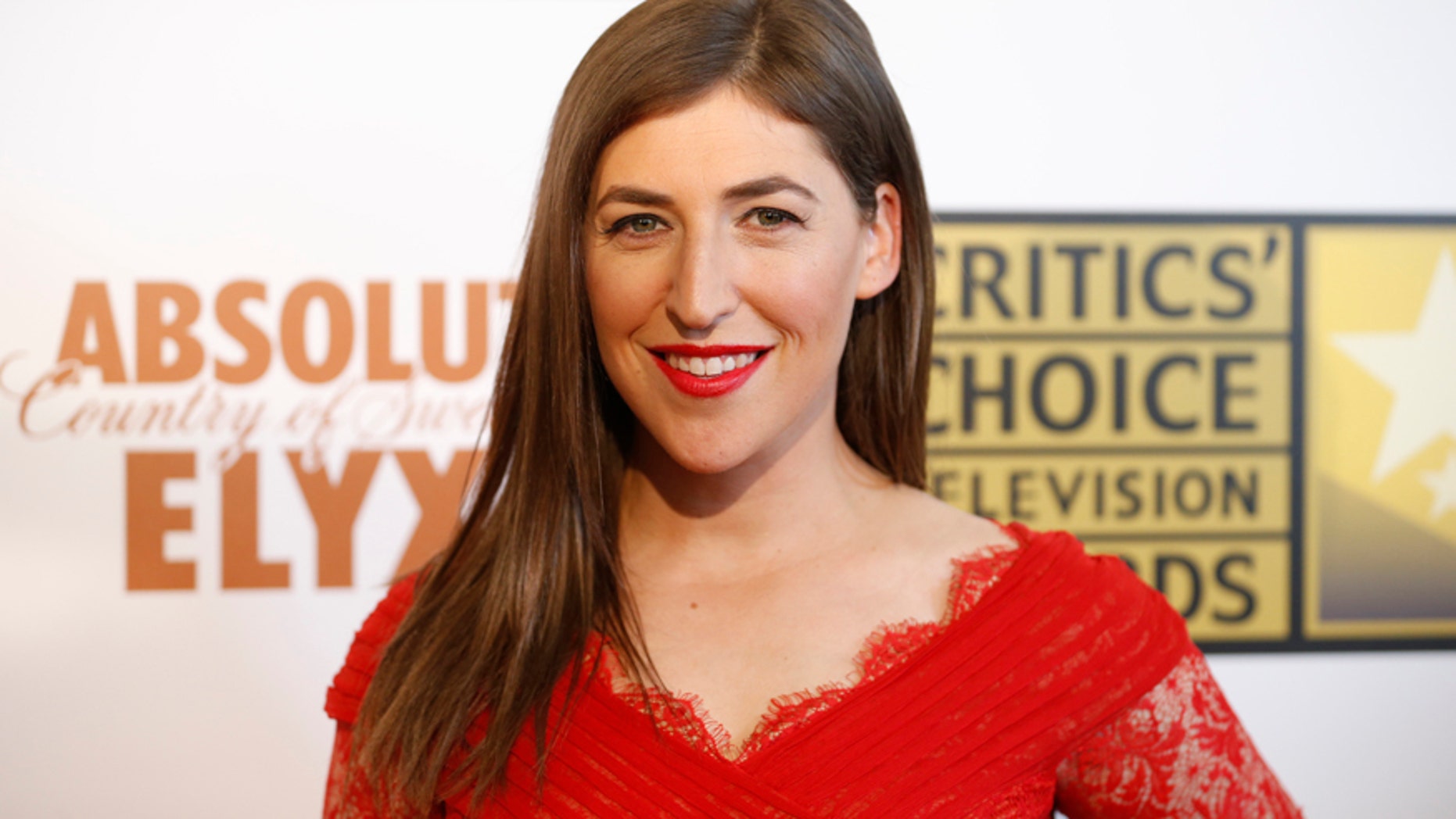 Mayim Bialik has been in the spotlight ever since she starred on the 90s sitcom "Blossom" when she was just 12-years-old.
Now, as an adult, Bialik is back making audiences laugh as the loveable Amy Fowler on the hit show "The Big Bang Theory."
Bialik has been in the spotlight for a long time so you may think you know everything about this child star. But here are some facts you may not have known about the actress.
1. Childhood friends with 'Big Bang Theory' co-star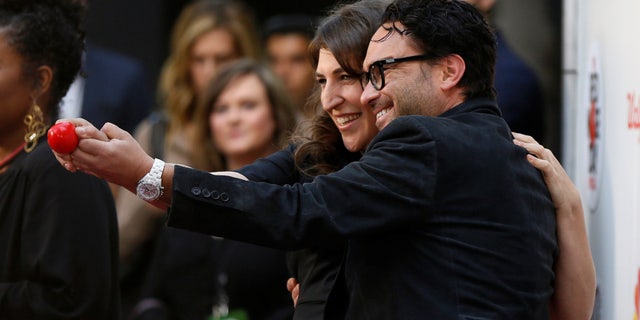 Bialik has been friends with her "Big Bang Theory" co-star Johnny Galecki since they were teenagers.
Galecki guest-starred on Bialik's '90s sitcom "Blossom" when they were both 14-years-old.
The two shared a kiss in the episode and later famously recreated that kiss on "Conan."
The pair remained friends after meeting on the set of "Blossom." She even invited him to her Sweet 16.
MAYIM BIALIK SAYS SHE'S 'NOT DOING SO WELL' ON CHRISTMAS EVE AFTER SPLIT FROM BOYFRIEND
"I don't know if it was my most memorable birthday, but Johnny Galecki got into a motorcycle accident on the way to my Sweet 16," Bialik told CBS. "I never invited him to a party again."
2. A woman of many instruments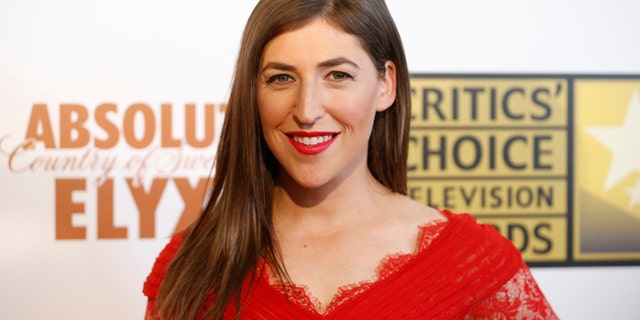 Bialik is an actor, a scientist and believe it or not, a musician.
For her role in Season 5 of the "Big Bang Theory," Bialik had to play the harp and sing "Everybody Hurts."
She learned the harp for the episode but didn't find it too difficult because she already knew how to play the piano, guitar and the trumpet.
'BIG BANG THEORY' STAR MAYIM BIALIK COMMENTS ON SERIES ENDING: 'AM I HAPPY? OF COURSE NOT'
3. Famous relations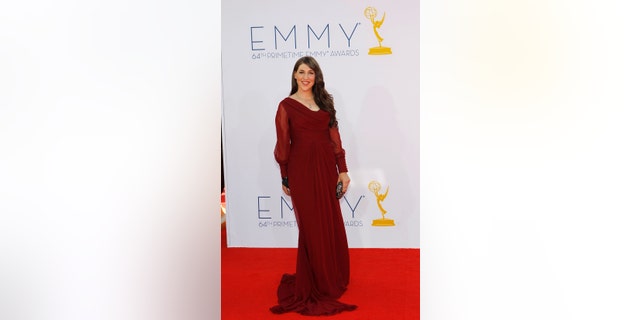 Bialik isn't the only famous person in her family; her first cousin three times removed is the great Israeli national poet Hayim Nahman Bialik.
Hayim was a first cousin of Mayim Bialik's great-grandfather.
He was known for his nationalistic poetry, calling for a reawakening of the Jewish people during the early 20th Century.
4. Has 15 ear piercings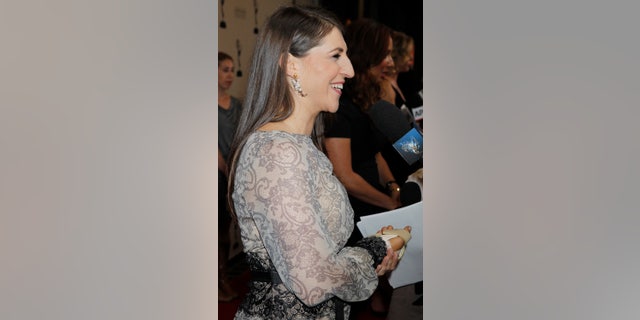 "I love how piercings look, I love accessorizing with hoops and studs and fun earrings," Bialik revealed in a post on her blog Groknation.com.
She has eight piercings in her right ear and seven in her left ear.
'BIG BANG THEORY' STAR MAYIM BIALIK SHARES EMBARRASSING PHOTO OF RECENT WARDROBE MALFUNCTION
However, she barely wears the earrings in public since she is forced to take them off during the taping of "The Big Bang Theory."
5. Appeared in a Michael Jackson music video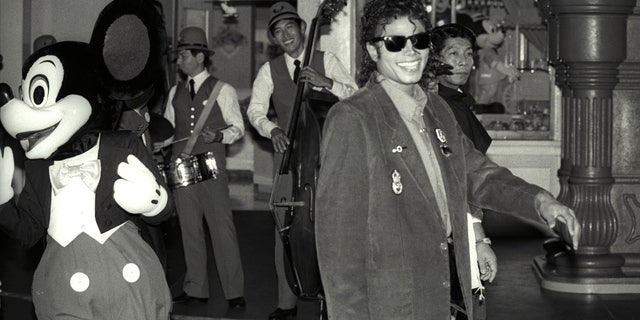 Bialik appeared in the music video for Michael Jackson's popular song "Liberian Girl" which was featured as the 9th single in his hit album, "Bad."
The song's music video featured some of Jackson's celebrity friends like Paula Abdul, John Travolta, Quincy Jones and more than 30 others.
CLICK HERE TO GET THE FOX NEWS APP
In the music video of this 1989 song, viewers can also find a young Bialik dancing and jumping for a few seconds.
Check out the video here. Bialik can be seen around the 2:20 mark.