'30 Rock' star Tracy Morgan passes out at Sundance Film Festival, rushed to hospital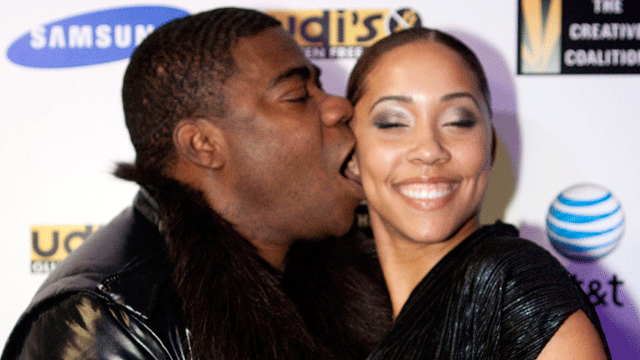 Tracy Morgan was taken by ambulance to a hospital Sunday night at the Sundance Film Festival after the actor fell fell unconscious at an awards ceremony, TMZ reports.
Morgan was being honored at the Creative Coalition Spotlight Awards in Park City, Utah and sources tell TMZ he appeared extremely intoxicated during his award acceptance speech.
But Amy Roberts, a spokeswoman for Park City Medical Center, said no drugs or alcohol were found in Morgan's system upon medical evaluation.
Morgan's rep released a statement, saying, "From a combination of exhaustion and altitude, Tracy is seeking medical attention."
"He is with his fiance and grateful to the Park City Medical Center for their care. Any reports of Tracy consuming alcohol are 100% false," the rep said.
Morgan was escorted out of the building soon after his speech, and fell unconscious outside the building. An ambulance was then dispatched to Morgan's location.